TATA Motors is expecting gold while betting on the diesel variant of Nano, 'cos it's with this version that the company may shed down its "world's cheapest hatchback" tag and extend the Nano to a wider audience. With an eye to reverse the sales graph, a facelifted CNG variant is also in the pipeline.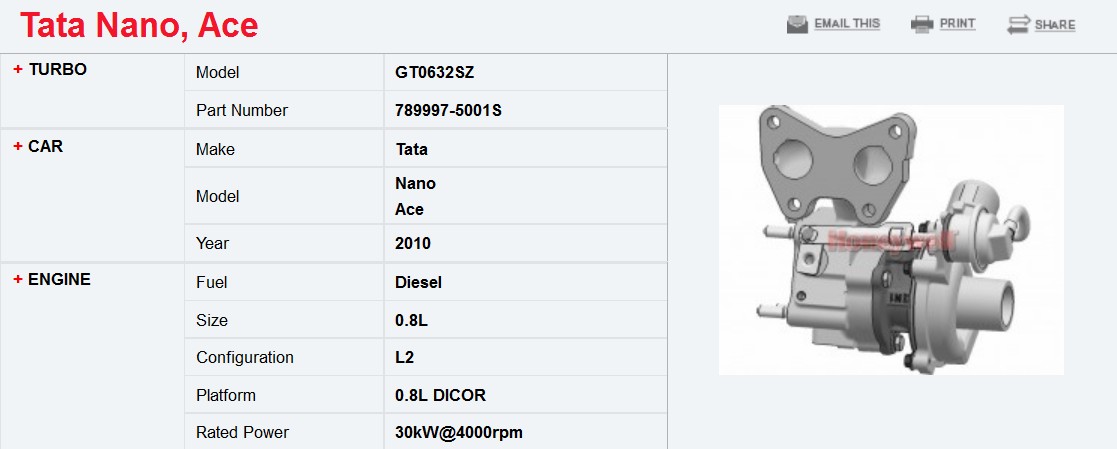 Garret, one of the world's leading turbocharger maker, is to supplu Nano's turbo unit. The 800cc twin cylinder common rail diesel engine finds its root in the Tata Ace DICOR. As per the website, the power's rated at 30KW (40.2 bhp) at 4000rpm and peak torque of 60Nm. Tata Motors had earlier announced the launch date to be some time in late-2013, and hasn't disclosed anything about the price yet.
Keep watching this space for more updates.