Electric auto giant Mahindra Reva, on Monday, introduced its next generation 'all electric – emission free' 'Mahindra e2o' in Chandigarh. The car is a manifestation of the group's vision of 'Future of mobility'. Priced at Rs.9 lakhs it would be made available in Chandigarh at the cost of Rs.12,802 per month (inclusive of EMI and running cost).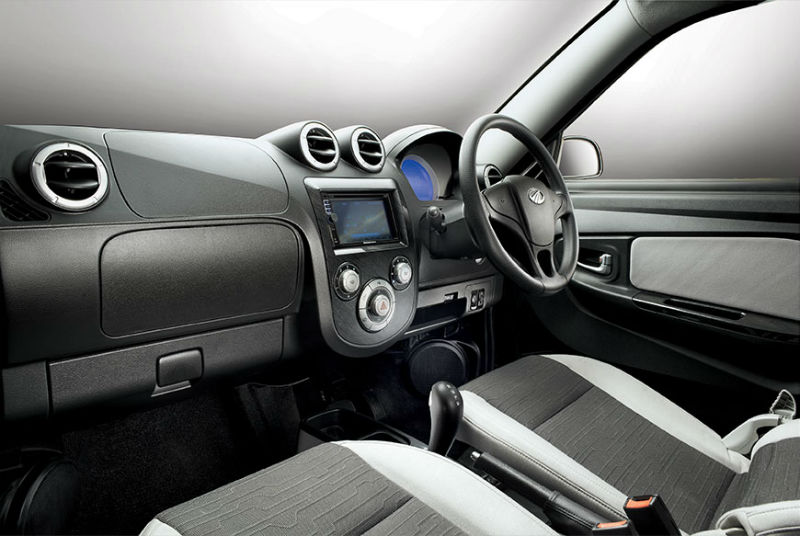 Addressing the function, Arun Malhotra, Chief Sales and Customer Care Officer, Automotive Division, Mahindra and Mahindra said that the cutting-edge technological innovation that went into Mahindra 'e2o' would help customers remain connected in a cost-effective and convenient manner. R Chandramouli, Chief of Operations, Mahindra Reva Electric Vehicles Private Limited, who also addressed the launch said that electric cars always had the potential to rise as an alternative to vehicles driven by fossil fuels and that prospective customers now had a choice in their hands as they now had the opportunity to shape the future of mobility.
The Mahindra 'e2o' is powered by maintenance free next generation Lithium ion batteries that can enable travel up to 100 kms every charge and peak up to 80 kmph. It can be easily charged at home in your garage similar to the way our electronic gadgets are charged. The 'e2o' also comes with an intelligent drive assist system that diagnoses, records and notifies about the status of the battery and the distance that can be covered with the charge available. Another unique feature is the smart phone application that helps stay connected to this car and control its lock system as well as air-conditioning. The application also helps in connecting to the advanced 'REVive' technology that activates a reserve in case of low or exhaustion of charge. 'E2o' also facilitates cell phone, I-pod and laptop or tablet charging. It comes equipped with a GPS navigation system, DVD, Bluetooth, radio and I-pod connectivity.
Available in six colors- coral blue, arctic silver, spanish red,  eco green, oceanic white and sunfire yellow, the Mahindra e2o needs to be serviced only once every year.