If pepper spray was your only solution against rape, Chennai's SRM University students offer you another option in an innovative anti-rape underwear 'SHE' or  Society Harnessing Equipment, a potent GPS and sensor-enabled gadget that could temporarily incapacitate attackers by releasing 3,800 kV electric shock by a single button press. The fact that it looks exactly like an ordinary nightgown worn by women works in its favor. And yes, not only the garment electrify the molester, but it will even send an alerting message to the police as soon as the sensors are activated.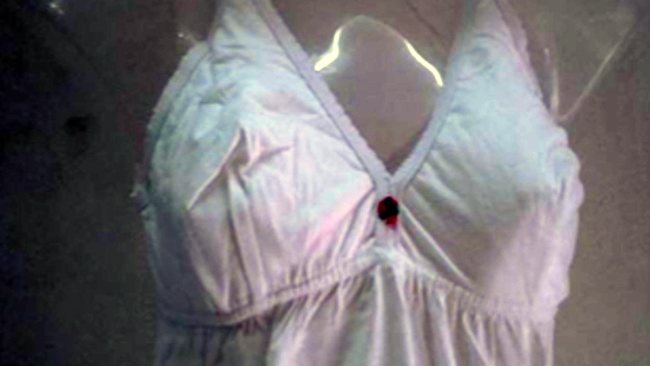 The inventors- Manisha Mohan (Aeronautical Engineering), Niladri Basu and Rimpi Tripathy (Instrumentation and Control Engineering)-  state that it was the pain every woman had to endure that facilitated this concept, while the sheer hatred for eve-teasers and molesters led to this futuristic design. These three girls got down to work on the device-concept following the dreadful Delhi gangrape episode that had the entire nation shuddering and angry.
In the same lines, two fashion-designing students Nishant Priya and Shahzad Ahmad from NIFT have reworked an earlier concept to present "anti-molestation" jacket, a creation which awaits patent and which should commercially be out in the market by 2014. Their concept is similar to the policemen's stun-gun, which administers an electric shock of 110 V and puts the attacker off-guard. Professor Noopur Anand mentored the students in creating two prototypes of the 'anti-molestation' jacket (one in acrylic and the other in trendy denim)- based on the principle that when a low voltage pulse is generated between two electrodes, it shall momentarily immobilize the molester. The jacket looks no different from the rest available in the market, but their are a few features to put them in a different league altogether. The basic idea was derived of a similar concept registered in 2004, where the idea was to develop a wearable and washable clothing which gives a woman enough time to make a dash when encountered by an attacker.
Devices like these were the need of the hour, and it remains to be seen whether they give the right jolt at the right time to the right person.