We've all seen the Dabangg of Indian cinema imparting wisdom to housemates of Bigg Boss. Well with the situation intact just switch the background. Imagine Salman Khan as Lord Krishna imparting words of wisdom to Arjun at Kurukshetra and thus weaving the Bhagwad Gita! Efforts are on to realize this and if it works out Bollywood heartthrob could lend his voice for the role in the animated version of Mahabharat.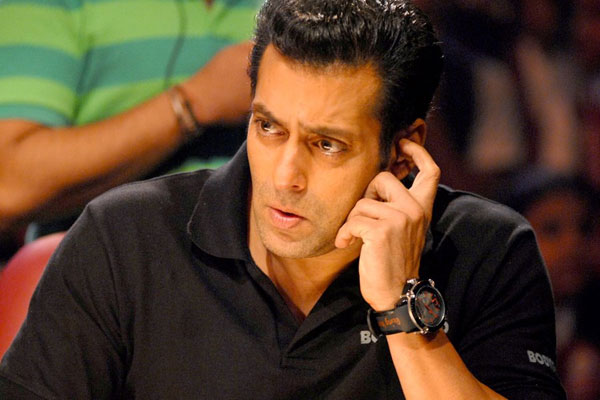 The ambitious project will be produced by Jayantilal Gada who feels that the actor has just the voice for the role. Gada was searching for a commanding voice that also connects with the audiences instantly since the character of Lord Krishna is an important one in this epic. A source reveals that after several brainstorming sessions, they finally picked Salman as the voice for Krishna, as they believed he has the personality and authority to carry this role. Also, his mass appeal would further help the film.
So if Salman Khan agrees he would add to the list of A-list actors also a part of this mega project. Veteran actor Amitabh Bachchan already lent his voice for the character of Bheeshma. Actors Anil Kapoor, Manoj Bajpayee and Ajay Devgn have dubbed for the characters of Karna, Yudishtir and Arjun respectively. Vidya Balan did the voice-over for Draupadi while the 'Hulk' Sunny Deol aptly lent his voice to Bheem's character.
But wait. It gets even better. The animated characters will be made to look just like the actors they borrowed voices from. So Salman Khan could be the one saving Draupadi Vidya Balan's honour and inspire Ajay Devgn to get up and fight.
Earlier we saw Akshay Kumar portray Lord Krishna on the silver screen in 'OMG! Oh My God' (2012).