Munshi Premchand, born Dhanpat Rai, is a name that stands a class apart in Urdu literature, and reviving this magic of words in English is his grand-daughter Sara Rai, who's translated the author's select treasured works for the readers. Sara's peppered too many personal recollections that makes this collector's edition book an even more valuable possession. Read the book's introduction composed by her, and you'll know have a feel of how arresting the book's going to be. Premchand's great granddaughter Lara Chandni pays her tribute to the iconic chronicler with a beautifully designed cover and an eye-catching poster.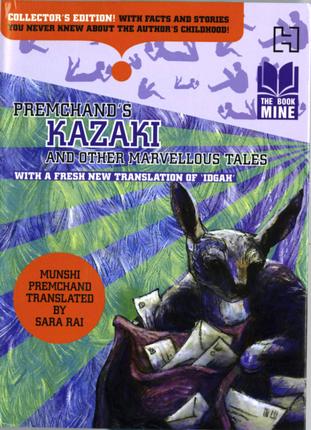 A few extra-special pages at the end add more insight to the author's life, the stories he wrote and their inspirations, the characters and the times these stories were writ in. Story of the Story section details out the real life inspirations which triggered the author in penning down a particular story.
There's a section that talks of Premchand's contemporaries- in India and abroad, and lists out some big names like Rabindranath Thakur and Anton Chekhov, among others. The several games the author employed in the narratives of his several stories are explained in a segment, while in other a detailed report on the author and the kind of education he received has been glorified. Several filmmakers and theater personalities have tried to capture Premchand's literary genius on-screen and on-stage, and a small chapter has been duly credited to them.
This book has been specially composed for young readers, and it's a good attempt at making them realize the power of Indian literature. Just tell them how Munshi Premchand created a world of demons and witchcraft a hundred years before Harry Potter, and they'll start taking you seriously.
For the splendid stories and the priceless insights, I'd recommend this book to one and all.
Overall Rating: 4/5
You may purchase the book from Flipkart here: