Summary of Four Miles To Freedom as on the book jacket:
When Flight Lieutenant Dilip Parulkar was shot down over Pakistan on 10 December 1971, he quickly turned that catastrophe into the greatest adventure of his life. On 13 August 1972 Parulkar, along with Malvinder Singh Grewal and Harish Sinhji escaped from a POW camp in Rawalpindi. Four Miles To Freedom is their story.

Based on interviews with eight Indian fighter pilots who helped prepare the escape and two who escaped, as well as research into other sources, Four Miles is also the moving, sometimes amusing, account of how twelve fighter pilots from different ranks and backgrounds coped with deprivation, forced intimacy, and the pervasive uncertainty of a year in captivity, and how they came together to support Parulkar's courageous escape plan.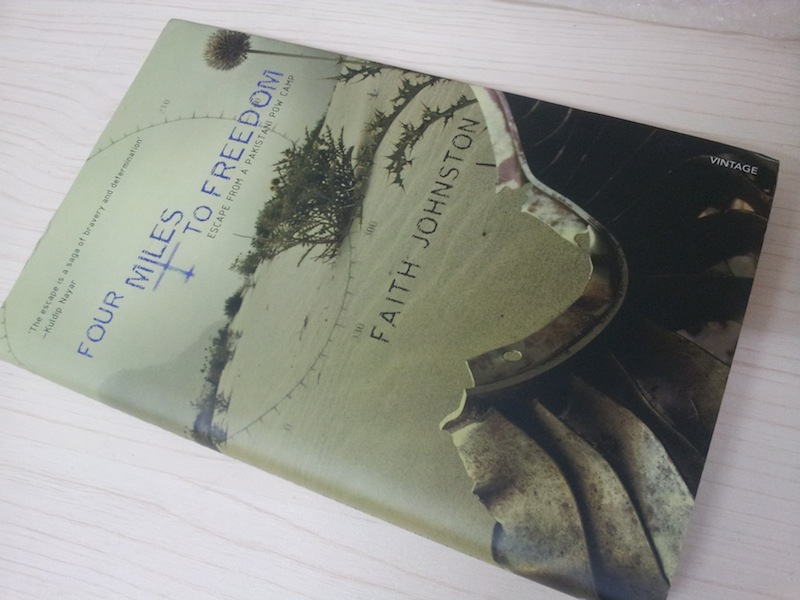 Any venture behind enemy lines makes for an interesting tale, and this book by Faith Johnston has been set in a similar premise – the 1971 India-Pakistan war that concluded in the formation of the independent Bangladesh. Select Indian army officers are held prisoners at a Pakistani camp, with a determination to escape the opposition camp and return to their motherland. Bollywood would go weak in the knees for such a story, only that this story is cent percent real and not fiction. Author Faith Johnston has compiled this book after interviewing and collecting personal notes of several Army officers who lived the 1971 war, and the enthralling tale has been wonderfully executed.
The drama that veins through the narrative of Four Miles To Freedom has an arresting impact, and the grit and determination displayed by the fighter pilots during their stay as PoWs demands respect. Also, the detailing of the opposition camps and their backgrounds have been beautifully done. This book has its heart in the right place, but lays its focus more on the responsibilities and the operations by the army officers. To aid the reader in understanding the escape plan better, a map has been included in the book where the escape route is duly highlighted. Also, the several B&W images of the soldiers, their teams and their families in the book renders it a more personal touch. The letters exchanged them were good reads too.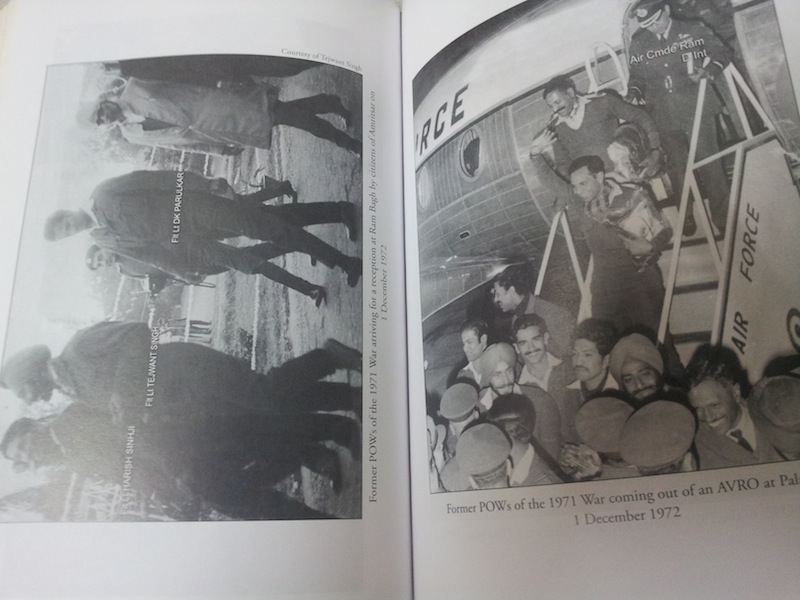 Whits of humour, the suspensefully sketched drama, and the sheer determination of the army-men to get over their helplessness and reunite with their country makes this saga a brilliant read. Faith Johnston has created a masterpiece, one that salutes and glorifies the Indian Army, and her respect towards these men is pretty much evident. Also for the promise of hope the book delivers, I'd recommend it as a must read.
Overall Rating: 4/5
About the author-
Faith Johnston is a Canadian writer and former teacher. She worked in Chandigarh for two years and now lives in Winnipeg, Canada, and in Pune. She is married to Air Commodore Manbir Singh Vr.C, VM. (Retd). Her biography of Canada's first women parliamentarians – A Great Restlessness – was shortlisted for six awards and won five. Four Miles To Freedom is her third book.
You may buy Four Miles To Freedom from Flipkart here: