Nokia seems to have made it a goal to turn the tide on its side after the adverse effects of Android smartphones eating up its market share.  The Finnish company bounced back with its launch of Asha and Lumia series of phones. In the Lumia series, the company has launched phones like Lumia 520, 620, 820, 920, 928 and many others that gave a wide range of choices for the users. Yet again, Lumia series has been enriched with a new flagship device- Lumia 1020. The phone will be launched across global markets soon.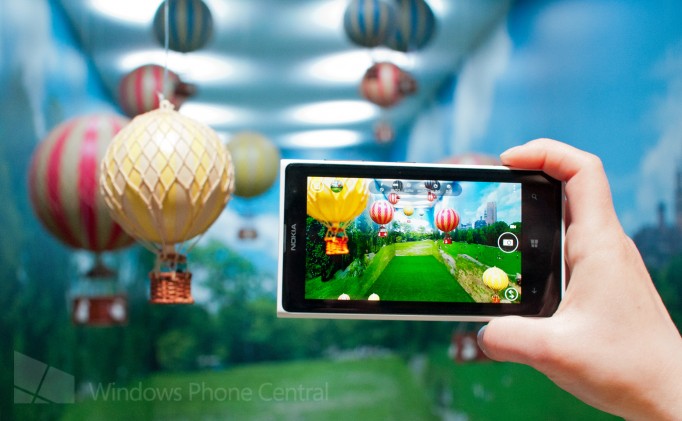 Nokia Lumia 1020 as they say will change the dynamics of phones equipped with camera. This device has a mammoth sized camera of 41 megapixels. The result of the camera is little different owing to its mega-sensor. It also has a specially designed app called Pro Camera to make the best use of the hardware.  With the help of Pro Camera app, each time an image is clicked, there are two versions of the same image that is saved in the phone. The first version of the image will be the normal scene that has been captured; while it will be an over-scaled image in the second version.  Another function of the camera is over-sampling: because of this function, the cropped versions of the image are produced with very good quality.  The user interface of the camera app is also interesting as it is equipped with various parameters like ISO, shutter speed and a bunch of similar settings.  In addition to the camera, Nokia has revamped its mapping experience in this phone. Lumia 1020 has the new LiveSight which combines GPS-assisted mapping with augmented reality.  In order to search for any particular location, the users can scan the total area from left to right.  Nokia has also announced that the map experience will also be boosted by venue maps that are clubbed with LiveSight. Venue maps provide detailed information regarding directions, shops, cafes, restaurants, roads and many other floor details at any venue.
The device is large with screen size of 4.5 inch and 1280 X 768 pixel density. It is made of smooth polycarbonate material and looks similar to Nokia 920. The phone will be available in matte colors like – yellow, black and white.
Overall, apart from the camera, the complete functionalities of the phone will be in discussion once it is launched globally.
This preview is written by experts at Reliance Digital.