Czech motor giant ŠKODA Auto took the veils off of its new edition 'Yeti'. The SUV is geared to be launched at the Frankfurt Motor Show in September. It will be available in two variants- one for a joy ride in the city and the other for off-road adventurists. Both models will be showcased at the motor show next month and will be launched in select markets towards the end of this year.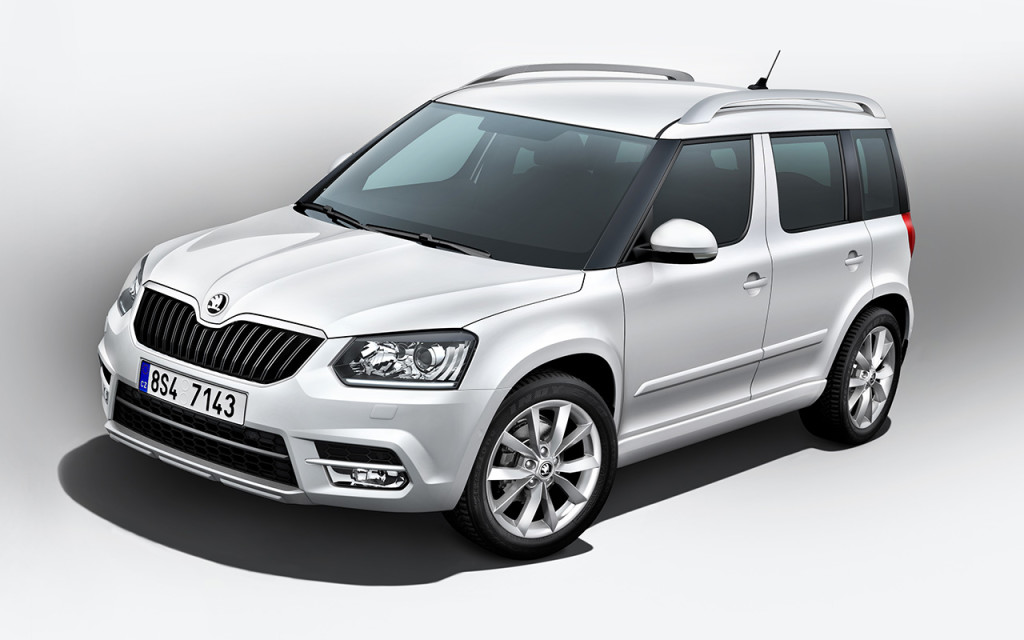 Škoda has seven engine options to offer for the new Yeti- four diesel and three petrol, ranging from 1.2-litre TSI that generates 105hp to a 2.0-litre TDI with 170hp. Transmission is automatic and the regular six-speed with an option of seven-speed dual clutch(DSG) transmission.
The 'Greenline' version, a 1.6-litre TDI with manual gearbox consumes 4.6 litres of diesel for every 100 km run producing just 119g/km CO2. Not just eco-friendly, the Yeti is also advanced. It comes equipped with a camera on the rear side to assist in parking along with the auto-lock and start system called 'KESSY'. 'Varioflex' rear seat system is another feature of the new Yeti. The feature gives you the flexibility to convert the Yeti from a five seater to a four seater.
The New look Yeti has headlights different from its predecessor. Available in with an option of bi-xenons and LED lights that run during daytime, the headlights are now rectangular in shape and so are the fog lights that have been placed under the bumpers. The SUV also sports distinctive tail lights with the new monochrome badge along side. Not much is known about pricing though.
If this new Yeti has caught your attention, then keeping visiting this space to learn more about it.