In muddy rain and dusty summer, car-washing's a definite bummer. And pulling you out of this back-breaking mess is Nissan's new special paint that repels water and oil. A similar technology may take birth that shall let manufacturers ditch windshield wipers altogether, and new leather paint coatings can maintain a clean interior. Switzerland-based Nissan Technical Center is currently exploring these options on their subcompact Note model, where the car's been coated with a special finish called Ultra-Ever Dry (this being coated over the normal car paint). This coating developed by UltraTech International is technically regarded as a super-hydrophobic and oleophobic, meaning that it repels both water and oil respectively. The coating works good even in rain and frost as observed in preliminary testing.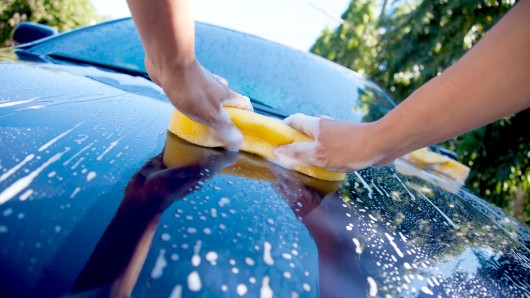 While this feature shall surely reduce the stress out of customer driving, the manufacturers at present nurture no plans to offer this coating as a standard feature, but they'll continue considering it as a future aftermarket option.
Nissan earlier came up with a self-cleaning paint technology that was called Scratch Shield, which employed an elastic resin mixed with a conventional car paint formulation that filled in small scratches when exposed to sunlight. Very few people found this worth the premium they had to shell out, and now the company is offering Scratch Shield only in select markets – US not being one of them.