Looking forward to stretch its legs below 125cc segment vehicles, TVS Motor Company is up with its all new baby, Star City Plus, an all-new 110cc motorcycle costing at around Rs 41500 (Ex Showroom Delhi). Prior to this, company has Star City and Sport models to sell which also were below 125CC and have made good numbers to the company. As per a word from Mr JS Srinivasan, Vice president Sales, the average sale of motorcycles below 125cc is of around 6 lakh units per month, and to take this legacy forward, company had launched this new model and expecting to sell around 45000 units per month in next 2-3 months to come.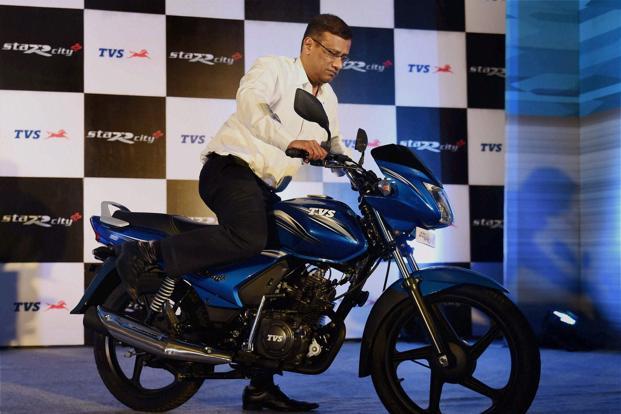 The new Star City Plus have been launched in two variants priced at Rs 44000 and 41500, and as per the experts, the newbie will replace the existing Star City model in next 1-2 months. Now if the 109.7CC Star City Plus crosses an additional sale of 10000 units, the company is likely to enhance its market share from 6 per cent in commuter motorcycles below 125CC to 8-9 per cent. The company is also looking forward for a 25 per cent rise in domestic sales. "This fiscal the company is looking to sell around 1.85 lakh units in the domestic market mainly on account of Jupiter and StaR City Plus. It would be a growth of 25 per cent from last fiscal where the company sold 1.48 lakh units per month',' added Mr. Srinivasan.
Highlighting on their exports, Mr. Srinivasan told that the company is exporting at around 25000 units per month in overseas markets which include some African countries along with Sri Lanka and Bangladesh.