Schools in rural India could be as worse as we can't even expect, very basic amenities like a writing-table, a chair to sit even a school bag are rarely viewed, which then end up with school children sitting on dusty floors all day. None of us bear the consequences except the children, who get nothing better than a bad posture, poor eyesight, and bad handwriting and god knows about the quality of education.
Aarambh, a Mumbai based NGO that works with children recognized the situation and tried their bit to help the new buds which is simply nothing more than an invention driven through determination. The NGO came up with an idea of portable Study table cum School Bag and that too in a most economical and efficient manner. They collected discarded carton from retailers, corporate houses and retail outlets. Making use of a stencil design, the cartons were then folded to form a portable writing desk, which also doubles up as a school bag. They named this wonder as 'Help Desk', and were able to achieve their 'most economical' target by making it in less than Rs 10 ($20 cents).
Here's how it works-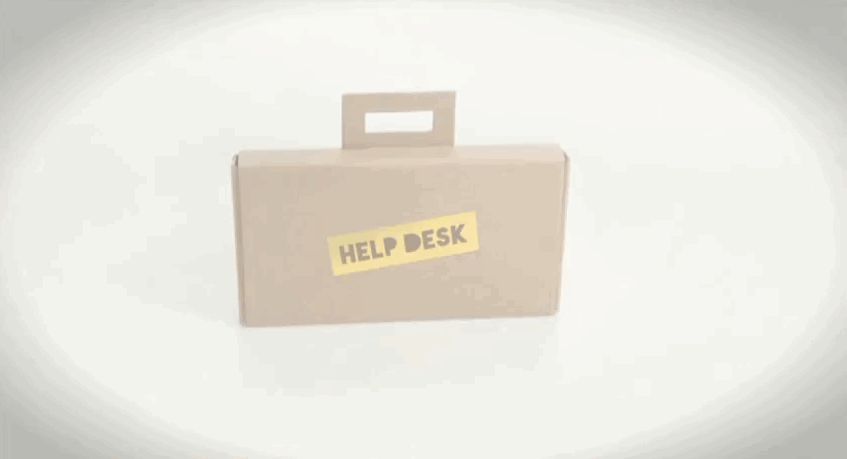 The organisation distributed it throughout the schools in most remote places of Maharashtra. And surprisingly, they were able to help out hundreds of kids making them study in a more cheerful, comfortable and effective way.
The organisation believes that the lack of school furniture is just one of the many obstacles which students are facing while trying to seek quality education out of Indian system. Lack of sanitation in schools is also one of the alarming problems which need to be figured out again with best possible solutions.
This is such a great revolution at the grassroot level. What do you guys think about 'Help Desk'? Let us know in comments below.