The Government of India has decided that it was about time it opened its 'third eye'. An internet surveillance system known as NETRA – NEtwork and TRaffic Analysis System will soon be launched by the Ministry of Defence to detect words like 'bomb', 'blast, 'attack' or 'kill' within seconds from emails, instant messages, status updates and tweets reports Economic Times. The system will also be capable of gauging suspicious voice traffic on Skype and Google Talk.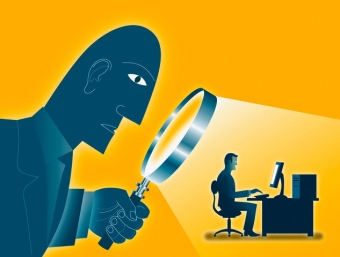 The spy system has been developed by the Center for Artificial Intelligence & Robotics (CAIR) laboratory under the Defence Research & Development Organisation (DRDO). It is currently being tested by Intelligence Bureau and Cabinet Secretariat and will be deployed to all national security agencies. In fact the Ministry of Home Affairs will soon ask DRDO to deploy more men at CAIR (working with the Centre for Development of Telematics (C-DoT)) to come up with a solution on how to track the internet so that the system can be brought into play as soon as possible.
"Intelligence Bureau and Cabinet Secretariat are currently testing 'Netra', which will be deployed by all national security agencies," says a telecom department note.
In a recently held meeting attended by top officials of Cabinet Secretariat, Home Ministry, DRDO, CAIR, Intelligence Bureau, C-DoT and CERT-In the strategy for deployment of Netra was discussed. Also steps to be taken to counter cyber security incidents, vulnerabilities of a system were discussed along with ways to promote safe IT security practices in the country.
A Maximum of three security agencies, including Intelligence Bureau and Cabinet Secretariat, would be allotted storage of 300GB to accommodate intercepted data while an extra space of 100GB will be assigned to other agencies of law enforcement. The establishment of a national scanning and coordination centre is also in the offing it is learnt.