Cast: Kunaal Roy kapur, Ayushmann Khurana, Pooja Salvi, Abhishek Bachchan
Directed by: Rohan Sippy
Genre: Comedy Overall Rating: 4/5
No life is perfect if it does not have a series of erred sequences! And when two lives full of it bump into each other- it's no less than MAGIC!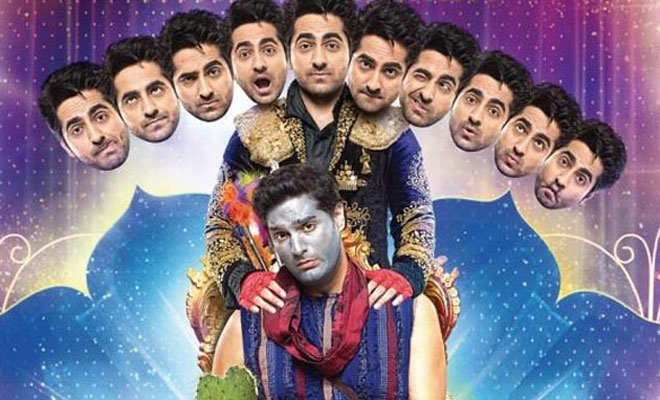 Rohan Sippy brings to you an ultimate tale where aspiring actor Ram Parmar (Ayushmann Khurana) meets the suicidal Mandar Lele (Kunaal Roy Kapur), a proverbial majnu who is despondent as his girl ditches him. The world is a vacuum for this bechaara until he meets the good samaritan Ram Parmar who gives him a hope of winning his ex back. Through a comedy of errors Ram tries his best to make mandar smile, but alas!, his good samaritan act is questioned when he himself falls for her charming moves. Now caught between his BFF and the lass, poor Ram is in doldrums. And not to forget his yearning to land a part of Ravaan in play. It all becomes a cocktail of comedy, full of errors.
Ayushamann who is shining high and bright after Vicky Donor tried to put up his best but somehow Kunaal outdid him. Kunaal as Mandar is charming and pitiable while Pooja is good as a sexy siren who floored both the guys. However, despite heavy efforts her chemistry with Ram seemed a bit lackluster  The music is awesome with dramebazz being a sure hit. You will laugh your hearts outand would not care to notice the cameo of AB junior which was sweet. A total laugh riot and full of irritating, lovable and full on nautanki. A must watch for a Nautanki waala day. You're bound to have fun.