I'd never understand what inspired two national award winning individuals to churn out such high-level failure, jokes and puns of which fail to print the faintest of smiles on the viewer's face. Remake of the 20 year old Malayalam film Meleparambil Aanveedu, this has to be Dhanush's bleakest project in a really long time, and slightly blemishes the moon of an year this has been for the actor.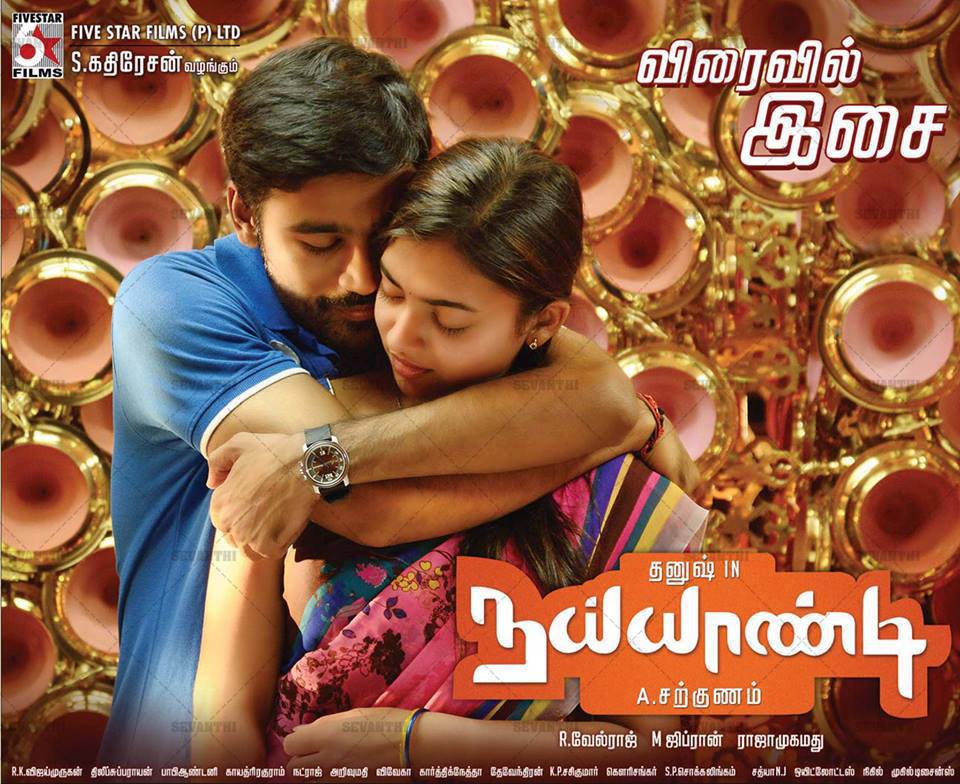 The mediocre script of this rom-com is laden with moments of predictability, and talks about the love brewing between a shop owner (Dhanush) and a college going girl (Narziya). Our main protagonist is afraid of whether or not his parents would agree on his love, so he presents her as a sales girl in his shop. When news of Nazriya's pregnancy reaches his parents, they decide to kick the sales girl out of the shop. The hero then acknowledges that the woman in distress is in fact his wife, and the whole family celebrates a jolly reunion in the end. Climax review- FAIL.
The first half of Naiyaandi literally tests your patience and moves absolutely nowhere on the Dhanush-Nazriya love front, while the second half packs in a few unintentional laughs but is equally dull. Music is unwanted at times, and feels forced. Dhanush has performed average, unlike his superlative rendition in Maryan, and it's a shame that the film doesn't tap the actor's full potential. Nazriya again has a good performance in her kitty post Raja Rani. The Sriman-Sathyan combo, who play Dhanush's not-so-handsome unmarried elder brothers, are seriously fun. Other actors are pretty much wasted. Director Sargunam has a past of brilliance, and we hope that this minor setback won't be a permanent dent in his universe. But he's really lost his case here.
Of all the new movies released this week, Naiyaandi would be my last recommendation. Skip it.
Overall Rating: 1.5/5