Believe Me is an upcoming Comedy/Drama directed by Will Bakke, co-written with Michael B. Allen, and produced by Alex Carroll.The film stars Alex Russell, Zachary Knighton, Johanna Braddy, Miles Fisher, Sinqua Walls, Max Adler, with Nick Offerman, and Christopher McDonald.According to the director Will Blake its a religious parody on college.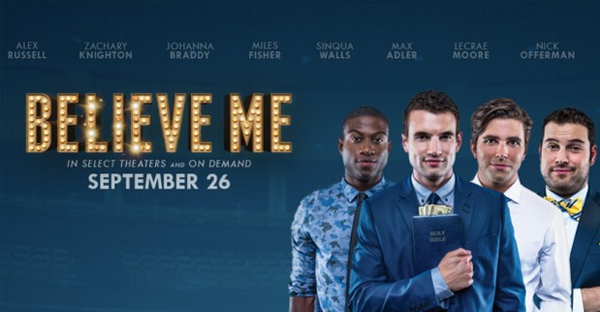 The movie came into news recently because of its unique marketing strategy which lets viewers get paid for the promotion they do for the movie.
The film is releasing on September 26, 2014 in Theaters and On Demand.
Watch the trailer here: