Cast: Akshay Kumar, Kajal Aggarwal, Manoj Bajpayee, Anupam Kher, Jimmy Sheirgill Directed By: Neeraj Pandey Overall Rating: 3.5/5
Neeraj Pandey's latest venture Special 26 is in fact a reflection of the change (or the lack of it) the country has witnessed in the last 25 years- mostly in terms of India's rife corruption. The relevance of the issue that haunted that era still exists in this country, and the film does well to remark on the same issue, with a thrilling twist.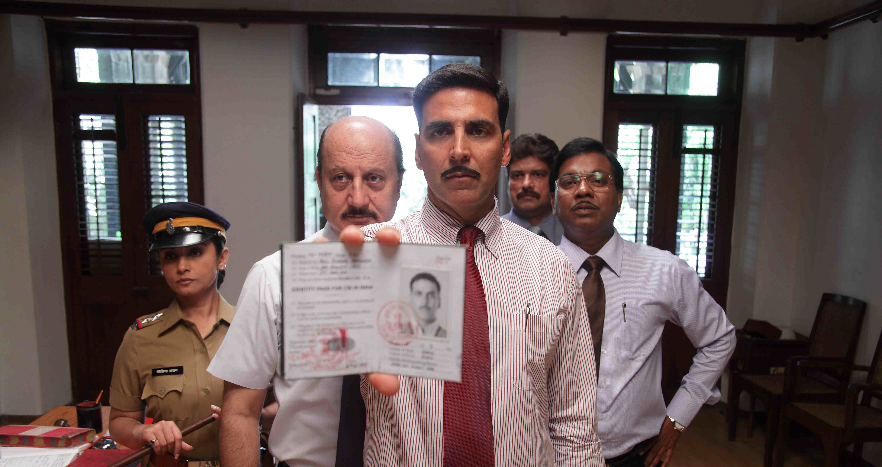 The stage's set in the dawn of 1987, where a gang of con artists facade as CBI officers and rob bureaucrats and politicians of their black money (accumulated over a long period of time by looting people as and when desired). Ajay Vardhan (Akshay Kumar) runs the gang along with P.K Sharma (Anupam Kher) and two more men- Joginder (Rajesh Sharma) and Iqbal (Kishore Kadam). Enters the real CBI officer Wasim (Manoj Bajpayee) with his associate Ranveer (Jimmy Sheirgill)- and both head out to nab the conmen in action. Whether they succeed in their mission is best left for you to see.
Akshay Kumar, devoid of all his superstar aura, is quite subtle in his rendering of Ajay which simply adds substance to his character. Anupam Kher again brims over versatility and wit, and steals show in every frame he's been featured in. The true rockstar emerges in Manoj Bajpayee, who delivers understated humor with such tremendous intensity that you just can't hide the awe that emerges for the man. Jimmy Sheirgill delivers a headstrong performance yet again. Director Neeraj Pandey has succeeded in manifesting the '80s charm pretty well- laced with all the fine details and whatnot, and the credit for the same is to be shared by the cinematographer as well.
With the superb start that the film boasted, where Akshay and team raid a minister's abode on Republic Day, the viewer did expect undiluted awesomeness after digesting the complete movie. But dilution there was, mainly in scenes involving Priya (Kajal Agarwal) and Ajay's love saga. The Director who managed to pull off stuff like A Wednesday without any eye-candy, apparently gave in to the mainstream demands this time, thus weakening the plot a slight. That being said, the comprehensive finesse of the film is unquestionably noteworthy and definitely deserves a see, both for the theme and the performances.