Cast: Kay Kay Menon, Prabhu Deva, Ganesh Acharya, Dharmesh, Yusuf
Director: Remo D'Souza [highlight]Overall Rating: 2.5/5[/highlight][divider]
Weaving in the same fabric the threads of a contest, romantic feuds, the great rich-poor class differences and some of the most decorated dance moves, director Remo D'Souza gives Indian choreography a fresh, powerful kick. The complete cast shares such an infectious zeal that it's just impossible even for Pappu who just can't dance saala to restrain himself from grooving to their rhythm.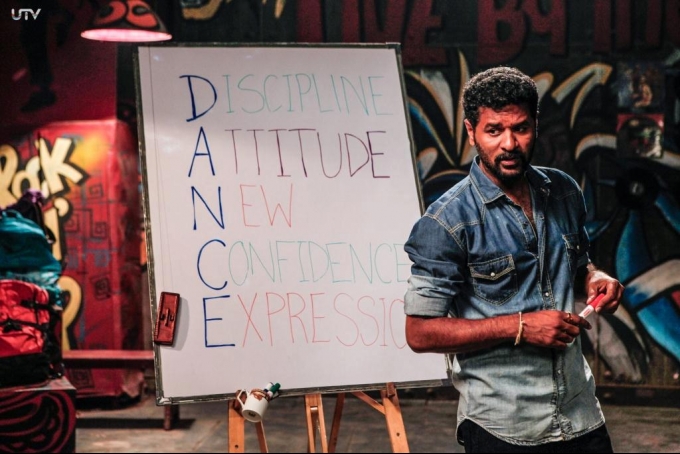 The plot stars Prabhu Deva as dance instructor Vishnu, who breaks away from Jehangir's (Kay Kay Menon's) established dance academy owing to a severe clash of ideology. With all hopes lost, Vishnu reaches his friend Gopi's (Ganesh Acharya's) place, only to find some neighborhood quarreling boys sharing a passion for dance. Vishnu decides to reach out to these guys and starts a dance training center of his own, to prepare these guys for Dance Dil Se– an event where Jehangir's group has been winning since ages.
The Step Up series had no class script to offer, and obviously having been inspired by the same, ABCD too refuses to move ahead of the four alphabets, having nothing else on the plate but dance. The first half drags on excessively, but the second half makes up for it by shaking some serious legs. Kay Kay leads the acting department effortlessly, but others fail to compliment him on this front. The 3D is impressive partially, and it does amplify the cinematic beauty of the dance finale.
At nearly two and a half hours, the film stretches long with too much of detailing added to the characters sans any enthralling plot, though the framework of godlike choreography does come to the rescue. For dance lovers, the movie promises just too much of groovy love being made on screen. Highly recommended.
Section-wise rating below: