Cast: Bradley Cooper, Jennifer Lawrence, Robert DeNiro, Anupam Kher Directed By: David O Russel [highlight]Overall Rating: 4/5[/highlight][divider]
This is one movie that beautifully lumps together two polar genres into a sweet ball of positivity, offering new understandings of the human mind. Adapted from the novel by Matthew Quick, David O Russell's Silver Linings Playbook is a kind of whimsical fuzz that bears an intense heartwarming edge, with hardheaded humor upstaging its gentle essence at a very needed time.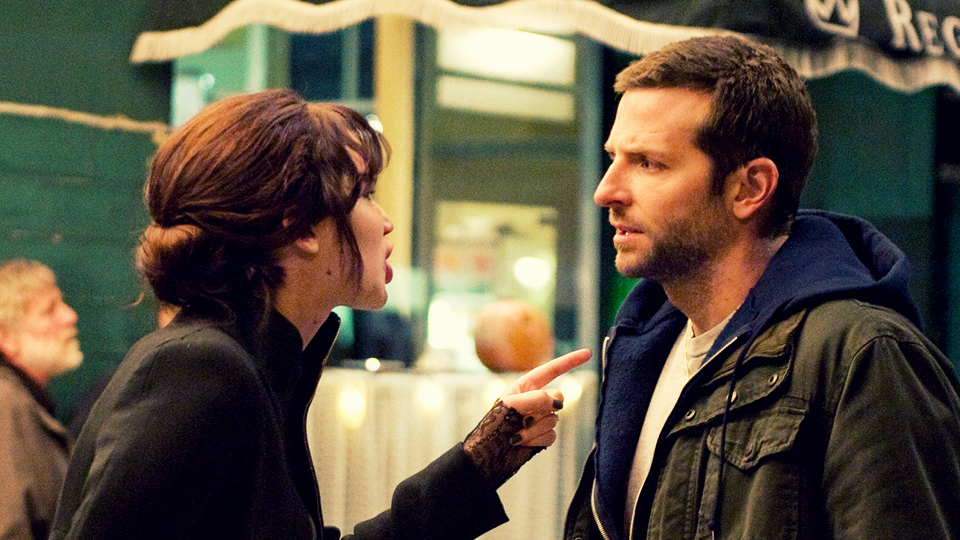 Pat Jr (Bradley Cooper) has bipolar disorder, and is sent to a mental asylum for having brutally attacked a guy with whom his wife was having an affair. A delusional Pat hopes to reunite with his wife, while his counsellor Dr. Patel (Anupam Kher) tries his best to keep him in touch with reality. Enters Tiffany Maxwell (Jennifer Lawrence), a recovering jobless sex addict who lost her senses following the death of her husband. It's after this that the plot starts shedding off its robe of originality and patches up almost all the usual rom-com cliches in the playbook.
Bradley Cooper has done an amazing job as Pat Jr., and you do believe in his character's emotions cent percent. Same is with Jennifer Lawrence as the raw and real Tiffany, and she's quite proficient in routing off the comic ingredients that was demanded of her character. Equally awesome in the pool of idiosyncrasies is actor Robert DeNiro as Pat Sr., who's shown as the caring dad who gets down to silly superstitions while wanting only good for his son. Anupam Kher has very little on his plate, but delivers his cinematic delicacy even in those selected portions.
Overall, this film steers clear of the dragging melodrama and sticks to a fast-dissolving sweetness throughout. Have your shot at the silver lining with this movie on your list this weekend.
Section-wise rating below: