There are no limitations in love, or to what one can do for the person one's in love with. What's the maximum you're willing to go for your love- physically, emotionally, psychologically? 'Maryan' pops the same question, and is a tale of love, endurance, agony and survival. It accentuates the concept of rising above the agony to let love take over, and it does it beautifully.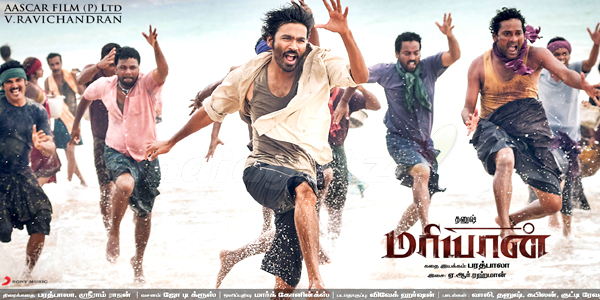 Fisherman Maryan (Dhanush) has a unique talent- that he can dive deep sea to catch a fish in a single breath. The man's simple, and is based in a remote village (Neerodi) near Kanyakumari, and his world knows just a mother and his two friends. Panimalar (the intense Parvathy) plays Maryan's love interest, and has quite a many local henchmen chasing her. Apparently, Panimalar's uncle had borrowed a huge amount of money from a village big-shot, who now wants it all back. In order to pull Panimalar out of this mess, Maryan loans money from a local contractor, and agrees to a bond to go work in Sudan for two years. Two years slip by, and Maryan is on his way to Sudan airport to fly back to his love, that a group of terrorists hijack their car and take every survivor as hostage. How Maryan breaks through their clutches, if at all, forms the rest of the story.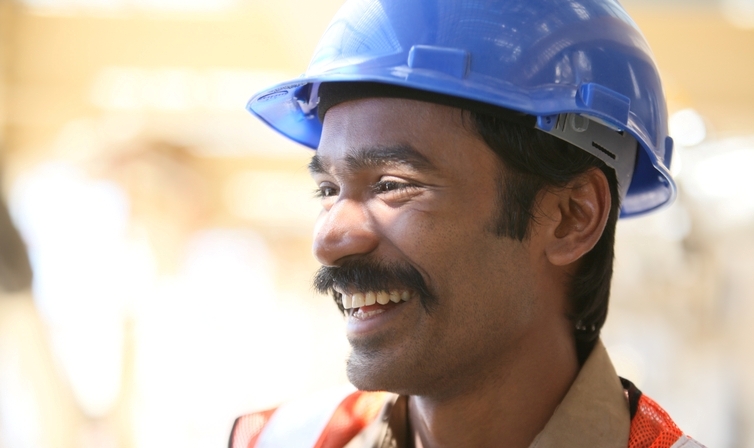 Performance wise, both Dhanush and Parvathy have given commendable performances. The manner in which Dhanush calls for his love, the way he fights each breath to survive in the desert, and the way he channels his suffering is heart-wrenching. This man has spent himself totally in order to give audience their money's worth. The movie commences with a phone call from Africa, from Maryan to Parvathy, and the first half is narrated as a flashback highlighting their lovely relationship. French cinematographer Marc Koninckx has handsomely laden the frame with rich visuals, and the tones underlying visuals of Africa are simply superb. A R Rehman's music compliments the narrative big time, and the track Nenje Ezhu electrifies one and all when it touches a particular scene. Also, the scene with Dhanush and the cheetahs is worth a mention. Director Bharat Bala has characterized his artists well (except for the African gunmen), but the screenplay could've been more taut. Same goes for the editing.
Overall the film is a technical win. It's the novelty in execution and the brilliant performances by the lead pair that warrant it a see.