A San Francisco based company Mark One has designed a device called 'Smart Cup' which precisely  identifies the drink which is being consumed and informs about the calories in it. It also warns you as to when it is the right time to consume the drink again.
The SMART CUP is made of a glass like substance and can hold up to 385ml of liquid. As soon as the drink is poured in the cup, the text on the side immediately shows its kind. It can determine the caffeine levels inside the drink besides fat, protein, sugar and calories present in it. The lid of the cup is leak proof and easy to clean as the interior of the cup is made of non-stick substance.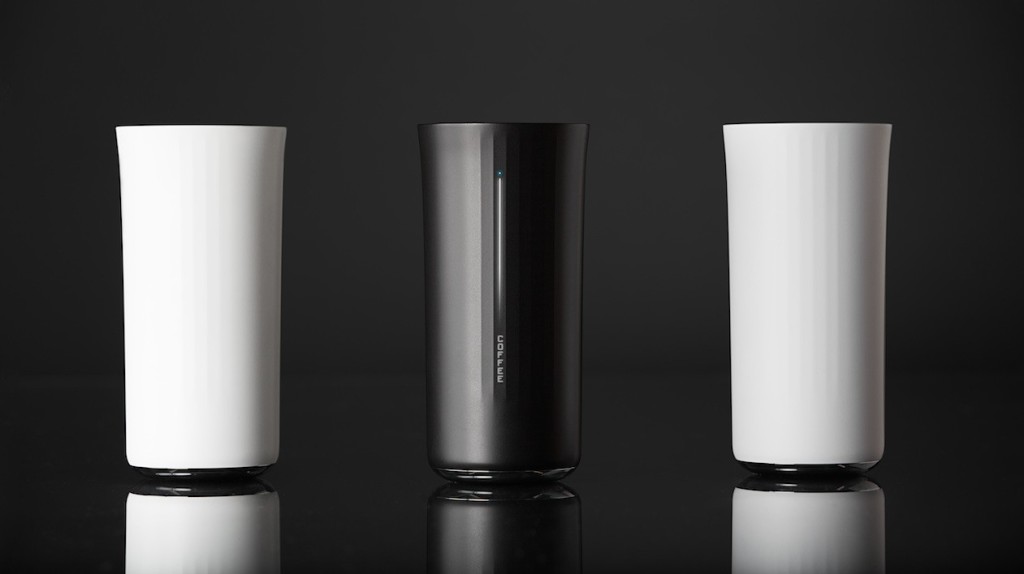 The cup may be used to exhibit certain information which may help a person to achieve certain goals such as regulating his caffeine consumption or losing weight.
However, how it actually works has been kept a secret.