Thirty minutes into Margarita with a Straw (MWAS), we see Jose, a creative writing professor at the New York University giving his students an assignment. He asks them to write a creative piece about confessing a secret to someone they love. Something that they haven't told anyone. This film is that assignment being played out on-screen. It is about coming out, about liberating yourself from your own demons, about trying to get accepted and about valuing who you really are.
The film starts with Shubhangini ( Played by the brilliant Revathy) driving a Matador van and you are instantly reminded of the brilliant Little miss sunshine and why not, this film is about our own miss sunshine, Laila (played by Kalki Koechlin) who is embarking on her journey. Laila is a student at the Delhi University, who aspires to be a writer and writes lyrics for a local college band and watches porn during her free time. In a very important scene in the first half, the makers of this film make it very clear that Laila, though being suffering from cerebral palsy, is not looking for your sympathy. She is a fierce individual, who just wants to explore. Aren't we all doing that in our own little ways? There is this brilliant scene in the first half where the lift at the college is not working and Laila's wheelchair had to be lifted, Kalki fantastically portrays her unhappiness and helplessness through her eyes, and we know that we are set for her career-best performance. Here, director Shonali Bose is also making a scathing comment on how we still don't have the basic civic infrastructure for the disabled and she makes her point very clear when Laila crosses the roads in New York on her own and boards a low-floor bus with an adequate ramp.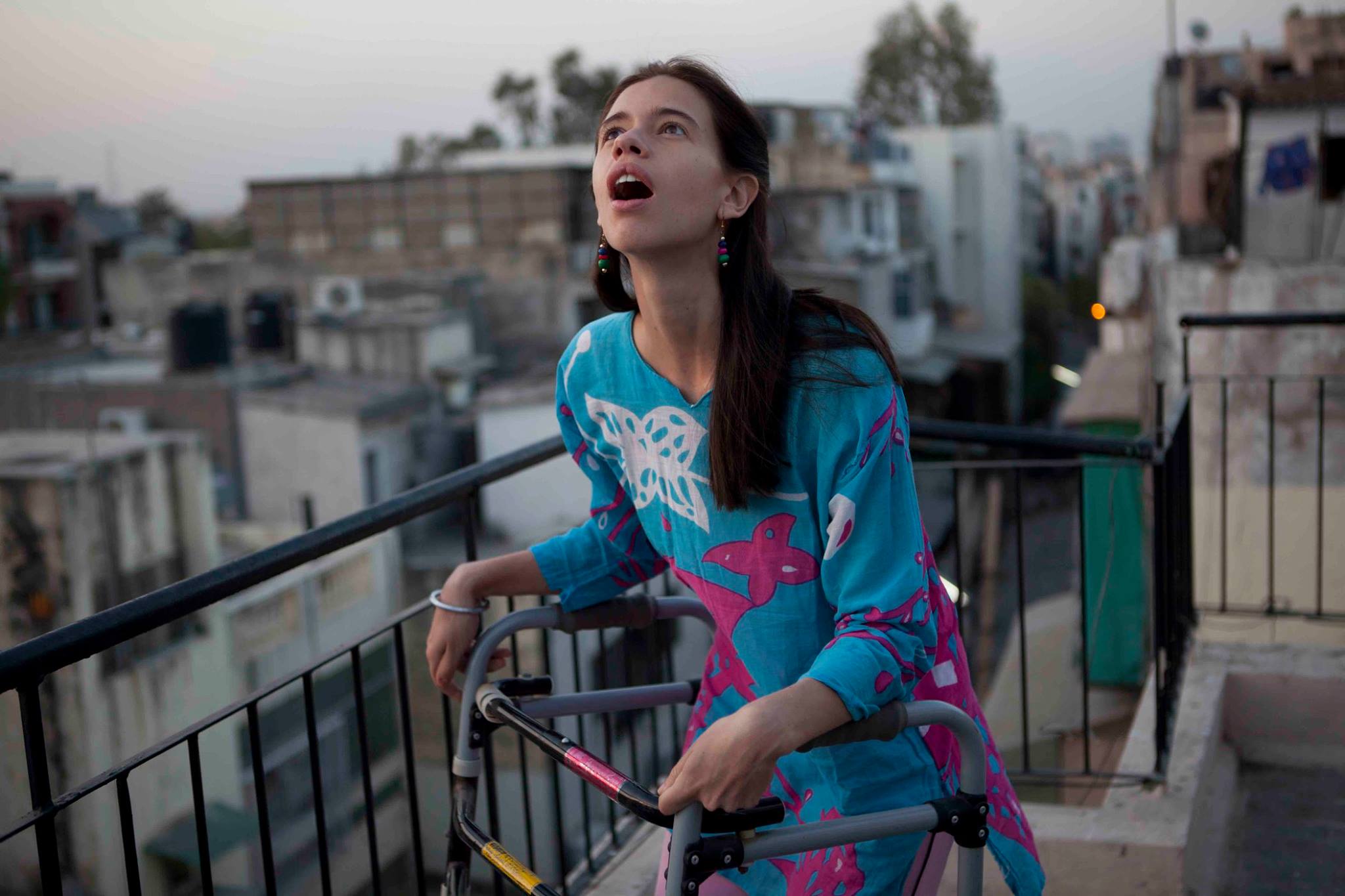 Things get interesting when Laila gets an admission at the New York University and finds love. The kind of love that inspires you to love yourself. The kind of love as Khanum (played by Sayani Gupta) puts it, is scary but wonderful. It is this part of the film where we get to experience some of the film's best moments, specially the one's which could have gone very wrong but are handled masterfully and sensitively by Shonali Bose. Never you feel that it's her first film. We get scenes with deep philosophical meanings, scenes with looming tension, and emotional scenes which just hit home. In addition, the film is laced with this relatable, wry humor, which form the backbone of some of the most memorable scenes in the film. My personal favorite is this scene at a park (a bit like a scene in blue is the warmest color) where Khanum and Laila are discussing about love and acceptance.
Any write-up about the film will be incomplete without talking about its performances, the film is in fact guided by them and everybody, yes everybody is just perfect. Led by the absolutely brilliant Kalki Koechlin, who doesn't just gave her career's best performance but have also set an example for other actors to select scripts over everything else that usually drives film selection here in India. I just hope this film is watched by many people and she gets all the accolade she deserves. The other actors too are very good, take in example Revathy, it's her chemistry with kalki which saves the film from some of its weaker moments. Sayani Gupta too shines as the ever curious, passionate student activist. Not that the film doesn't have its share of flaws. There are a couple of scenes which seem bizarrely out-of-place and the music by the otherwise competent Mickey McCleary is also a little underwhelming. Nevertheless, Shonali Bose tells us a deeply personal story, based on her own sister's life and we realize how some of the most universal stories are often the most personal. It is indeed an individual's journey but in so many ways it is also about love and about losing the ones we love. I watched this film alone and realized that I shouldn't have. Go book your tickets and watch it with people you love, I guarantee you won't be disappointed.
Overall Rating : 3.5/5