"Faith in Kannada cinema has been restored" posted my friend on a popular social networking site, and I pretty much nodded a yes to that statement. If the concept alone is taken to be a film's genius, then Pawan Kumar's experimental Lucia finds its place high in the 'must-watch' list. Agreed that there's a slight hiccup in the execution, but the overall richness in quality remains unaffected in spite of these minor fallacies. There've been quite a many 'firsts' that follow this film- it's the first crowd-funded Kannada movie venture, and it's the first commercial Sandalwood movie to be releasing with English subtitles.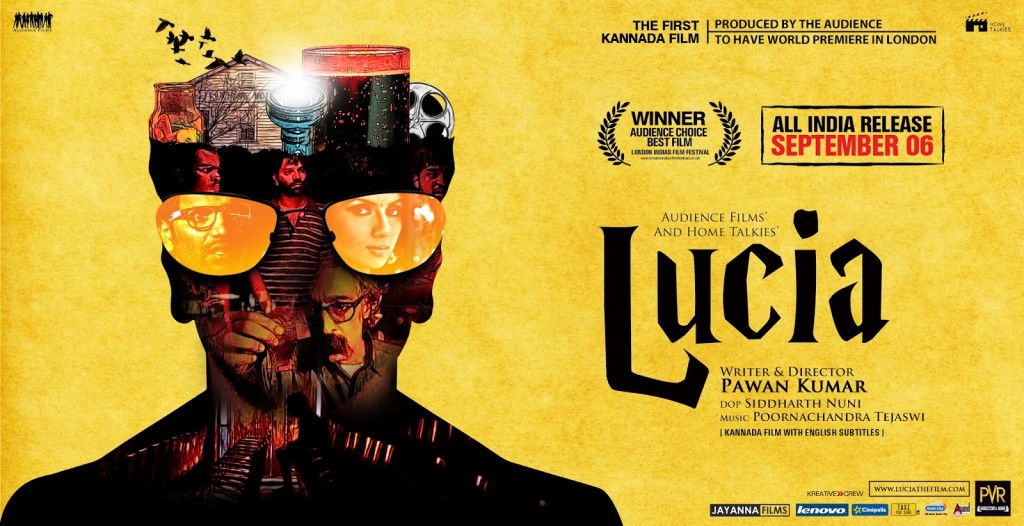 There are two parallel stories simmering in this dish- one in color, and the other in B&W. The first story commences with some police officers investigating a trail of drug-traffickers, as we see our protagonist (Sathish Neenasam) lying unconscious in a hospital. A sub-plot reveals the use of a 'magic pill' Lucia, popping which the movie buff cum insomniac Nikhil in his own imaginative universe transforms into a Kannada superstar. Nikhil falls in love with the pizza outlet girl Shweta (Shruti Hariharan), very much like his movie-star avatar, who falls in love with his leading lady Shweta (again, Shruti Hariharan). Each and every act has a definite purpose, and the significance and the vastness of the same has been beautifully explicated in the final reels of the film.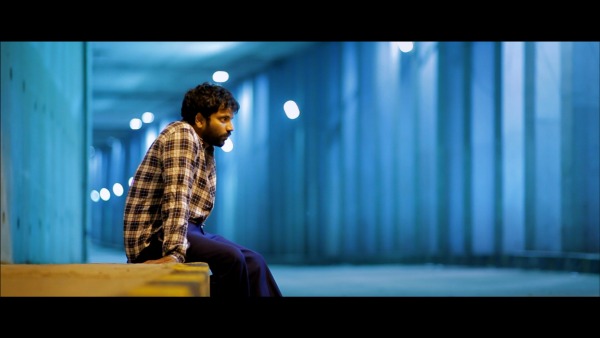 The ideas are impatiently sputtering on-screen, and there's a zeal that continues to breathe fire till the last 135th minute of the film. There's this charm of the single-screen theater that shall never cease to delight, and this movie pays a wonderful tribute to that very bliss. Also the spoofy metaphor it packs in regarding mainstream cinema is appreciated. There'a an item song component that's hilarious. Poornachandra Tejaswi is a find. His songs and the background score compliment the situations extremely well, highly accentuating the soul of the circumstance. The dialogues are our everyday, and nothing seems to be too poetically strung out. Humour laced in the film shall definitely find its audience. Shot in and around Bangalore, Pawan makes sure that the movie's authenticity is maintained all the time. The characters are very engaging, and Sathish wins the acting medal with his portrayal of the drugged-Nikhil and the movie-buff-Nikhil. Shruti complements Sathish very well, and has a good role to boast off. Even though you may disagree with most of the choices her character makes, you can't miss hr conviction while she's making them. The Shankaranna character is also well executed.
For the fun and calibre that this movie packs in, the inconsistencies and the preachiness could be easily excused. All just hail this quality cinema.
Overall Rating: 4/5