Logitech Z600 Bluetooth speakers have been launched in India for Rs 12,995/-. The pair of wireless stereo speakers could be paired with three devices at once, thus making it convenient for users to play music via computer, smartphone or tablet. Logitech asserts that people can comfortably switch among multiple paired devices by pausing one and playing the other. The speakers are available in two color variants.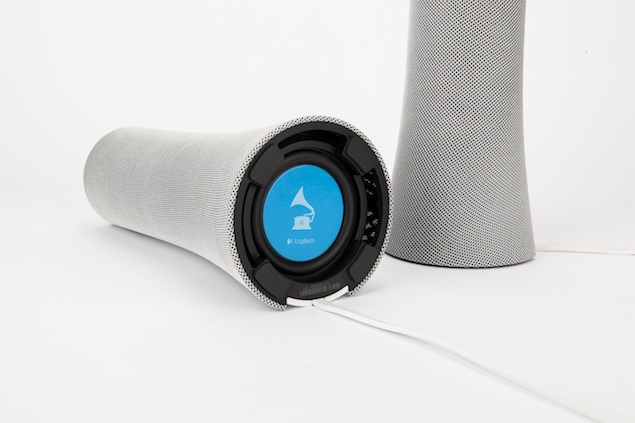 The speaker includes three drivers offering enhanced acoustics, and can be connected via any Bluetooth A2DP-enabled device, or by a device with an audio-out, or with any devices having the universal 3.5mm audio output port. The speakers even connect via USB to devices that don't support Bluetooth. Now of the controls- the complete top panel of the speaker is a touch disc for reducing or increasing the volume, and one can do so simply by gliding one's finger around the edge (iPod!?). The power key, Bluetooth pairing button and the 3.5mm audio-out port feature at the back of the speakers. The speakers shall operate within a range of 33 feet to 10 meters.
Commenting on the launch, Subrotah Biswas, Country Director of Logitech India and South West Asia stated that the company has always been a forerunner as far as meeting customer satisfaction is concerned, offering superlative user experience over a wide range of their products. With Logitech's Z600 launch, the company aims to offer "an object of art using shapes, materials, and colors that meld with the modern living space and complement the look of ultrathin laptops," he said. He added that with the inbuilt Bluetooth connectivity (first for Logitech multimedia speakers), the company will be able to live up to the present multi-device using, wireless consumer's lifestyle.