In just a couple years from now, your kid could be taking his first steps towards life and education in an Angry Birds school. Finnish game-app developer Rovio Entertainment has collaborated with suitable partners in India to launch its fun learning project in the country. Henri Holm, Rovio Entertainment's Senior Vice President (Asia) stated about this venture- "Angry Birds Playground is Finnish education packaged into a fun way of learning. The first product will be for pre-school, children aged five and six." He added that there's a great demand in Indian market for fun and creative learning, so they know they've an audience who would want to connect with this brand. Rovio is seeking Indian partners in several areas to make this connection possible.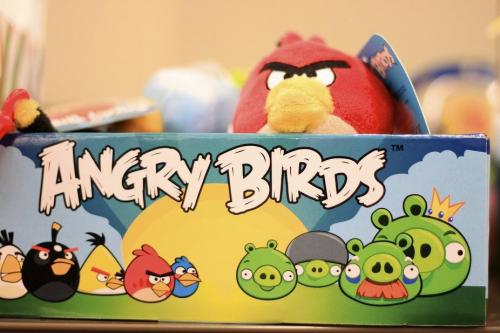 Angry Birds Playground is mostly based "but not limited to" the Finnish National Curriculum for Kindergarten. Sanna Lukander, Vice President Learning and Book Publishing at Rovio, stated in her blog post that the concept was scientifically analyzed and proven in cooperation with the University of Helsinki's Cicero Learning Network. The key here is to inspire children in various life skills such as language, interaction, math, music, arts, craft and both physical and social education. Rovio has partnered with some Chines organizations to debut Angry Birds Playground in Shanghai.
Angry Birds revolutionized the mobile gaming ecosystem, enjoying over 2 billion downloads across platforms and all its games. The success of the Angry Birds brand has prompted Rovio Entertainment to develop a revenue model which skips the virtual world, which means that apart from the games and video delivery channel which have been embedded in the newer version of Rovio's games, you'll even have options in merchandises and activity parks where you'll get to physically interact with the bad green pigs and the vengeance seeking birds across the world, even in India. Holm may be right when he says that it's the world's fastest growing franchise.
The new game from Rovio Entertainment- Angry Birds Go!– is scheduled to launch December 11, 2013.