Logitech launched its new Wireless Touch Keyboard K400 Plus in India on Monday for a price of Rs. 3,695. The keyboard shall be available for purchase Thursday onward. The K400 Plus wireless touch keyboard is meant for people who love connecting their PCs to television sets and enjoy viewing things on a bigger scale. Supporting a wireless range up to 10 meters, the keyboard even has a touchpad for easy scroll and control of apps.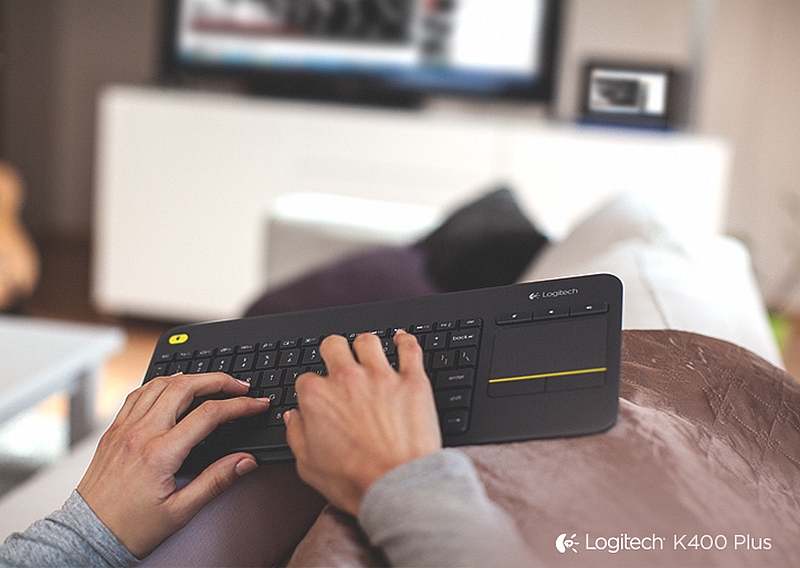 According to the company, the K400 Plus even has an adjustable cursor control. The keyboard has a thin design profile and is very compact, making for a very lightweight and portable option (it weighs 380 grams and measures 354 x 139 x 23 mm). It has rounded sides for safety measure, and is equipped with batteries rated to deliver up to 18 months of power. It even features shortcut buttons for most commonly used functions, thus saving your precious time. It's compatible with a range of devices operating Windows 7 or higher , Chrome OS and Android 5.0 Lollipop or higher. Whether it supports Linux-based machines is not yet known.
Ashok Jangra, Cluster Category Manager, Logitech, India & South West Asia, stated that the country has witnessed evolving consumer needs and this shows how connectivity has become an important factor in all aspects of life. The K400 Plus makes itself of use for this particular connectivity need, and makes it easy for anyone and everyone to connect personal computer to TV.
You may watch the Wireless Touch Keyboard K400 Plus in action here-