Technology major LG introduced a new tablet, the G Pad 8.3 in South Korea with a price label of 5,50,000 Won or $510. This is the Wi-Fi only version of the G Pad. The tablet is expected to be made available in India along with 29 other countries towards the end of this year. The G Pad 8.3 will be fielded against tablets from giants Samsung, Apple, Amazon and Google.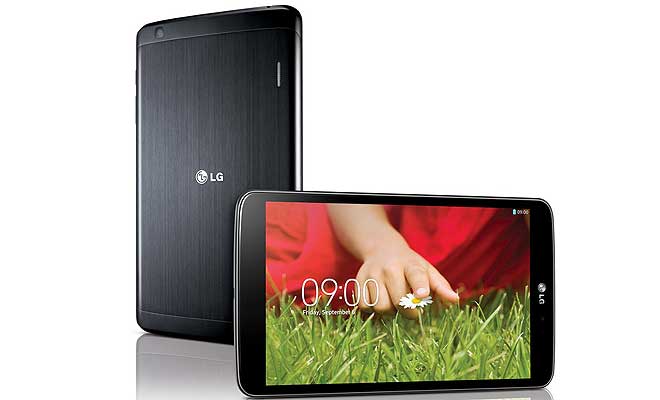 LG's latest offering in the tablet category is powered by a 1.7GHz Quad-Core Qualcomm Snapdragon 600 processor. The processor is coupled with 2GB of RAM. The tablet has 16GB of inbuilt memory space that can be expanded up to 64GB via a microSD card. It runs on Android v4.2.2 (Jelly Bean) OS.
The Slate holds an 8.3-inch display with a resolution of 1920×1200 pixels with 273ppi pixel density. It's a twin camera device with a 5-megapixel primary shooter with autofocus on the rear side and a 1.3-megapixel camera on the front side. Videos can be captured in full HD at 30fps.
LG G Pad 8.3 Specifications-
–          8.3-inch display with 1920×1200 resolution and 273ppi pixel density –          1.7GHz Quad-Core Qualcomm Snapdragon 600 Processor –          2GB RAM –          on Android v4.2.2 (Jelly Bean) OS –          16GB internal storage space externally expandable up to 64GB (with a microSD card) –          Primary Camera: 5-Megapixel with autofocus –          Secondary Camera: 1.3-Megapixel