Right from the moment when you have Dire Straits' Money for Nothing blaring out in the opening sequence and the inventive credits roll, you know that you're in for a treat. Director Matthew Vaughn is Midas when in comes to turning out movies that will most definitely fail in the hands of lesser beings (refer to Kick Ass 2). He reinvigorated the X-Men franchise with First Class back in 2011 and turned down directing its sequel Days of Future Past for this movie. The plot of which was conceived after a discussion between him and author Mark Millar in a pub, regarding how the fun quotient was sorely lacking from the Spy Movie genre. Millar promptly turned that idea into the superb graphic novel, Secret Service. This would be their second collaboration after Kick-Ass, along with screen writer Jane Goldman. Millar's comics have the knack of polarising readers, however Vaughn builds upon the premise and betters the source material.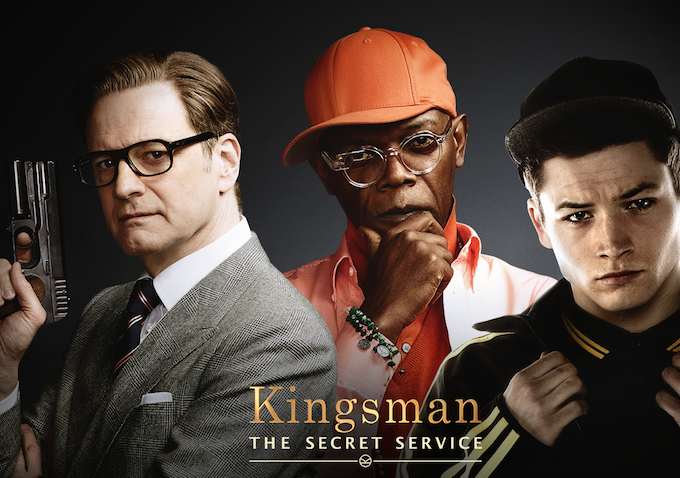 The biggest achievement for this movie, I felt was to turn Colin Firth into a badass. His endearing performance as Harry Hart/Galahad, a member of the Kingsman, a privately funded secret service group whose aliases are fashioned after the Knights of the Round Table, led by Michael Caine's Arthur, save the world while remaining anonymous. After the death of Lancelot, they each nominate a candidate, who as quoted by the brilliant Mark Strong's Merlin go through the "most dangerous job interview". Firth's nomination is Eggsy, a hoodie whose dad was a Kingsman in training himself and was killed on the job years ago due to an error on Firth's part. Taron Egerton is a superstar in the making. He oozes charisma and holds his own ground against the likes of Samuel L Jackson, Colin Firth, Mark Strong and Michael Caine. This has to be one of the most outstanding debuts in recent memory. Also could we please hand out a special award to Samuel L Jackson's lisp? This man has played every type of role imaginable and still manages to completely surprise as a weak-stomached, billionaire philanthropist with a genocidal tendency who has a simple plan to cull the human race, except for celebrities and individuals who "matter" for the greater good and save the Earth.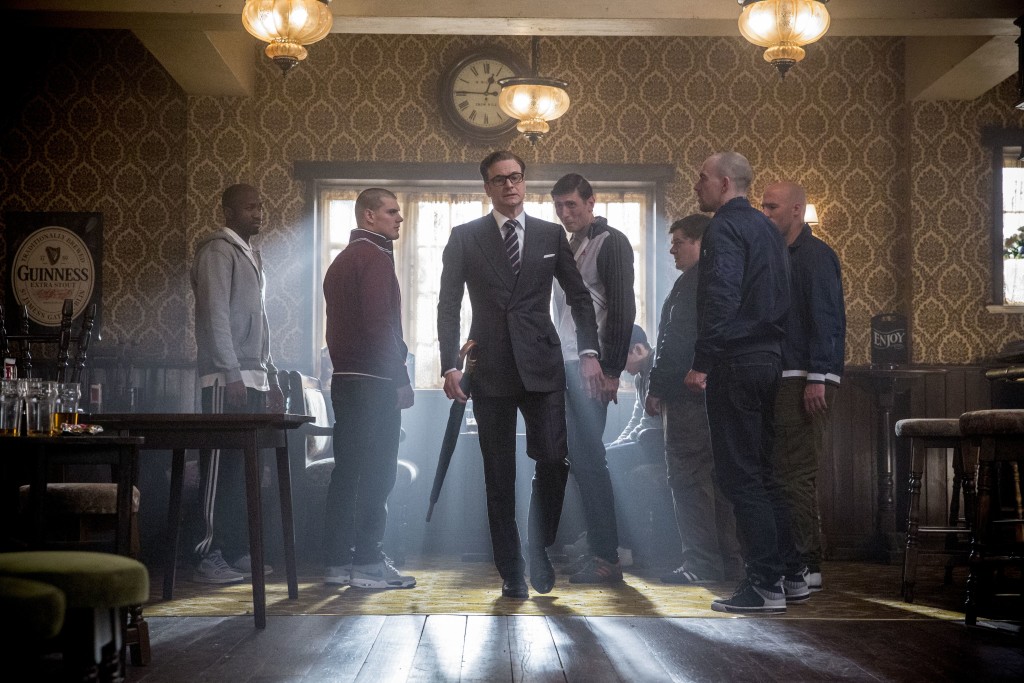 This is as meta a movie can get, Vaughn is the most ballsy director out there, who does not succumb to the pressures of making a movie that might compromise with his vision. This is an hard R rated movie, hyper violent, with a penchant for the most well timed F-bombs. There is an exchange of dialogue where they literally speak out as how the Spy movie genre has become dark, broody and how they miss a simpler time when the plots were overtly ridiculous and the villains comically, menacing.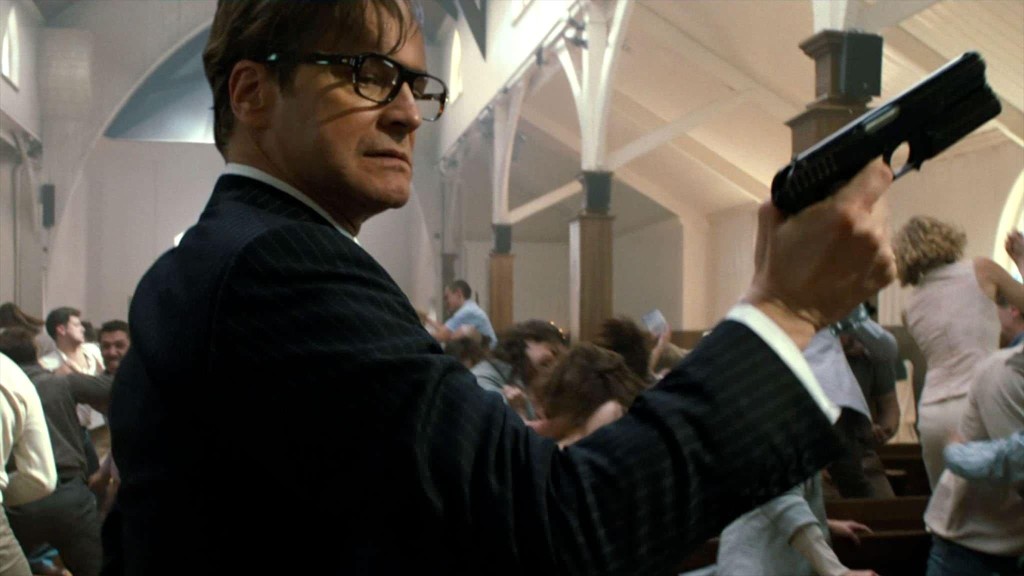 The fight sequences are some of the best choreographed, shot and edited sequences since The Raid. The Kentucky Church sequence deserves special mention, it redefines edge of your seat entertainment. You'll be gleefully grinning ear to ear with those long shots of homicidal fantasy being played out, almost in the first person. The best part is it uses Lynyrd Skynrd's Free Bird in the most fantastic manner and kudos to the sound-mixing team for the magical interpretation of the song. The final fight sequence is a throwback to Good Guy Vs an Army of bad guys, but in the most imaginative and innovative scenarios. I tried, a lot, to find one negative point regarding this movie, but just could not. Kingsman is outrageous, they acknowledge it themselves, case in point the head popping "Pomp & Circumstance" scene.
Absolutely Flawless.
Overall Rating : 5/5