Indian Space Research Organization (ISRO) confirmed the successful launch of India's first ever defence satellite GSAT-7 earlier today by European Space Agency's (ESA) Ariane 5 launch vehicle scheduled at 2:00 AM from Kourou spaceport, French Guiana. GSAT-7 was ISRO's most ambitious project, and the latter seriously believes that once the functional satellite is set up, it'll be a huge plus for the Indian security. It's even invested around Rs. 185 crores in this project.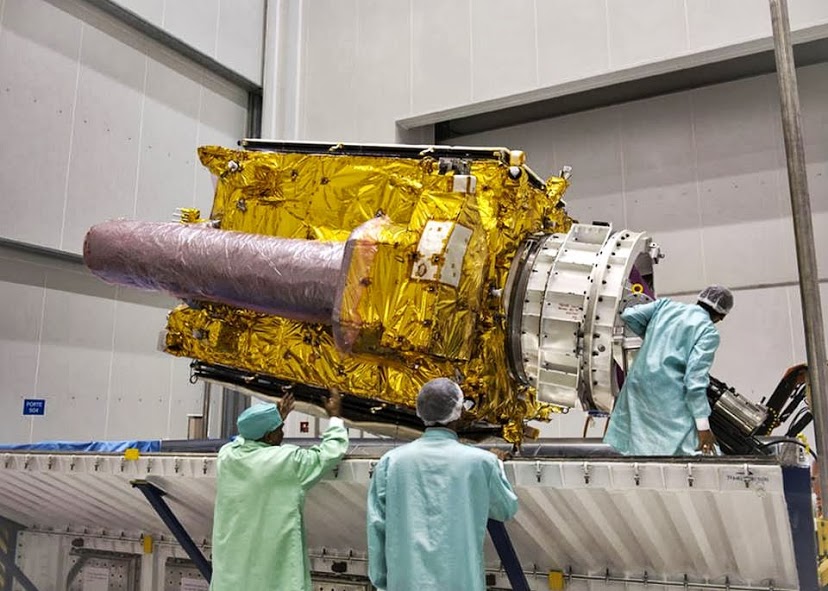 This is ISRO's official statement on the launch-
India's advanced multi-band communication satellite, GSAT-7, was successfully launched at 0200 hrs IST today by the Ariane-5 launch vehicle of Arianespace. Ariane-5 precisely placed GSAT-7 into the intended Geosynchronous Transfer Orbit (GTO) 36,000 km from above the earth after a flight of 34 minutes 25 seconds duration.
The GSAT-7 shall aid in bettering India's maritime defence capabilities and security, and shall be employed by the Indian Navy for its multi-band communication spacecraft which is anticipated to be fully functional by September 2013.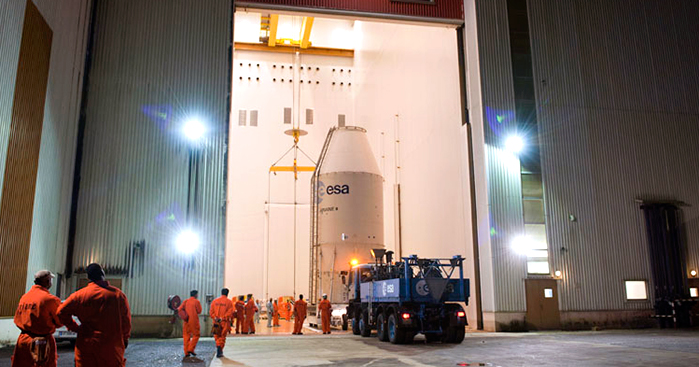 As per the plan, the ISRO master control facility based at Hassan, Karnataka, started receiving signals five minutes before the separation of Ariane-5 and GSAT-7. The initial operations suggest that the satellites are functioning properly as expected. The satellite has already deployed its solar panels. With further successful testing completed, the satellite's orbit shall be elevated to about 36,000km altitude, i.e. to the Geostationary Orbit via three orbit raising manoeuvres. This elevation shall be possible by firing GSAT-7's Liquid Apogee Motor (LAM). The team is already preparing for the same, and the firing is scheduled tomorrow. The satellite shall claim its final destination by September 4th, and once there, the satellite's communication transponders shall be turned on.