Finnish phone giant Nokia, on Wednesday, announced a new Series 40 handset called Nokia 515. The device was introduced in Moscow and will hit markets in the third quarter. Both single as well as dual SIM versions of the phone will be available. It is expected to be priced at 115 Euros before taxes or subsidies apply. Though a feature phone, the Nokia 515 is one with high-quality finish. The body has been created out of a single piece of anodized aluminium. In the shape of a candy bar, it's light in weight (101.1 gms).

The 515 holds a 2.4-inch QVGA LCD display which is protected by Gorilla Glass 2 and is polarized for its use under the sun. It comes packed with 256MB flash memory and supports memory expansion up to 32GB via a microSD card. Series 40 software runs things for this Nokia phone also. There's a 5-megapixel rear camera with LED flash assistance. Other camera features are voice-guided self portrait, 100-degree Panorama shots and Sequential shots for the perfect group picture. Nokia Slam allows sharing images with other phones that support Bluetooth.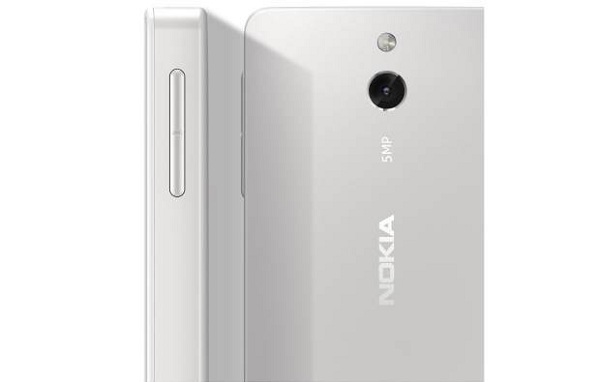 The Nokia 515 is powered by 1,200 mAh battery that offers up to 38 days of standby time. Another feature of this Nokia phone is 'Easy Swap'. 'Easy Swap' allows change of SIM cards without having to turn off the phone on Dual SIM mode. Connectivity features include Bluetooth v3.0, microUSB, 3.5G HSDPA. Connected to a laptop via a USB cable the phone behaves as a 3G modem. Colour options are Black and White.
Nokia 515 Specifications-
–          Available in Single and Dual SIM variants –          2.4-inch QVGA LCD Display with Gorilla Glass 2 –          Series 40 UI –          256 MB of in-built storage with expandable memory up to 32 GB –          Bluetooth v3.0, microUSB, 3.5G HSDPA –          5 Megapixel rear camera –          1,200 mAh battery with 38 days of standby time –          Colour options are Black and White