What comes to your mind when you think of a College reunion? Grand Masti indeed, but this reunion has a special tadka of the forbidden pleasures! Confused? Here's the answer- The Masti boys are back! This time, anticipating for masti that is way too grand for their own good.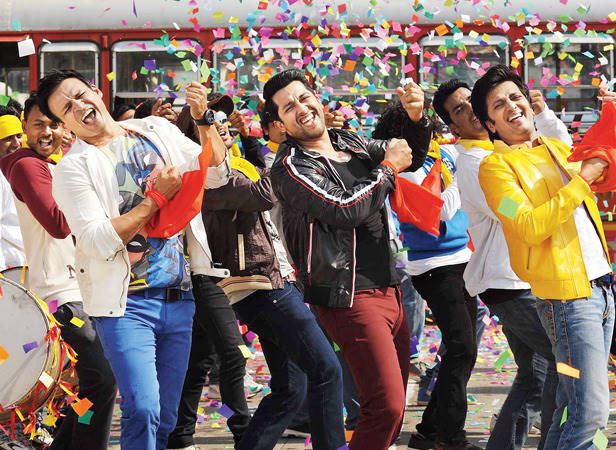 When Riteish, Aftab and Vivek, ex college buddies find their lives way too monotonous, they resolve to make their lives peppy (read sexy) again. Their prayers are answered and they are invited for their college reunion where they could have masti with the PYTs (including their teachers!). With busy wives who prefer work and babies over having 'sexaytimes' with them, they leave no stone unturned to attend this reunion (read, a wild party.) Henceforth begins a series of naughty events with ample sex and lies and cheating. With their wives suspecting, these boys find the best of excuses to go out for booty calls. Adding to their pleasure are their teachers (seriously!) Rose (Maria), Mary (Bruna), Marlow(Kainaat) who form a sexy trio much to the boys' satisfaction (pun intended). Irony is that the boys believe in the strategy "Rose Mary Marlow" too (Double pun intended).
The movie is loaded with double meaning dialogues with almost every line delivering rib-tickling with the 'other' meaning. The jokes are way too explicit! Riteish is perfect as a frustrated hubby and Aftab tickles the funny bones most. Vivek is charming as a masti boy. The wives fill in well as the alpha modern females with less time for their family and more devotion towards work. The PYTs are Eye-candies with less acting and more flaunting (you know what).
The songs are peppy and the cinematography is good. However, the film has no specific storyline although some scenes give us a haha-ROFL time. I suggest it a go. Strictly Adults please.
Overall Rating – 3/5