Anup Singh's Qissa: The Tale of a Lonely Ghost won the NETPAC (Network for the Promotion of Asian Cinema) Award for World or International Asian Film Premiere at the recently held 38th Toronto International Film Festival. The jury included the likes of Jay Jeon (Korea), Intishal Al Timimi (Abu Dhabi) and Freddie Wong (Hong Kong). Over the NETPAC award, the jury stated-
The NETPAC Award for the best Asian film at Festival 2013 goes to Qissa, directed by Anup Singh, for its sensitive portrayal of the issues of identity and displacement that affect people not only in India, but in all parts of the world and for brilliance of cinematic craft and the choice of metaphor that has been employed to tell a moving story that is bound to provoke thoughts, spark debate and give its viewers an intense experience.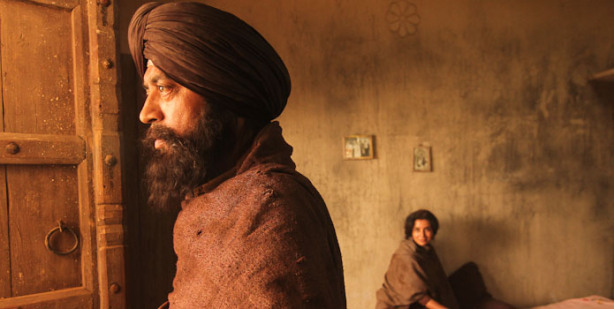 The Match Factory is the sales agent representing Qissa. The movie is a co-production among India/Germany/The Netherlands/France, and with its premise based in post-colonial India, it narrates the story of Umber Singh who's made to flee his village as per ethnic cleansing during partition of India in 1947. Umber fights through all this and builds for his family a new home. He marries his youngest son Kanwar to a lower-caste girl Neeli, and among the several sprouting desires and ambitions, the family has to face its true identity. The movie stars Irrfan Khan, Tillotama Shome, Rasika Dugal and Tisca Chopra in the lead.
Watch Qissa's trailer here: