Every once in a while comes a tale which nurtures the child within you and fills up your life with the purest form of optimism. Gattu is one such tale, which asks us to search for the candle-light in the darkest of days, through a cute little kid and his passion for kite-flying. And heart-warming it is, indeed. Rajan Khosa, the director of the film, has kept the plot very simple, charming and equally sensitive. Plus the innocence and the street-smartness the child depicts is sure to light up your heart.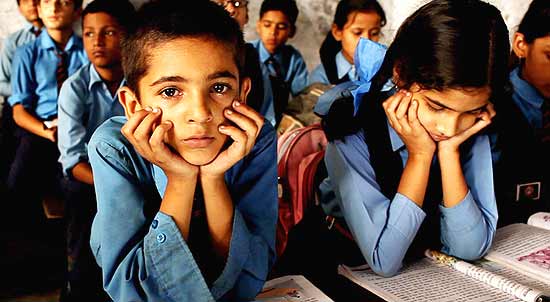 Ten-year-old Gattu's arena lies in Roorkee, a small town in North India, where he works for his uncle and digs through the garbage looking for products which could be recycled. And most of the times Gattu comes up with extravagant excuses to cut off his work and go kite-flying. And it is in those blue skies where he escapes the reality of his world and gets lost in a fantasy of hassle-free state. But there's a black kite that rules the blue skies, a kite nobody could bring down yet, the kite Kaali. Gattu's only mission now is to conquer this kite, and the story here-on is all about how he goes on to achieve his goal against all the naysayers who don't believe in him.
All the children in the movie have done an amazing job, specially Mohammed Samad as Gattu. The remaining cast is equally admirable, and you almost have to remind yourself after a while that what you're watching is just a movie and not something real. The background score flows in with lovely music, and the cinematography too deserves a special salute. The movie subtly floats over some serious issues like lack of education, poverty, child labor; but it also deeply swims in a lake of expectations and friendship. A blend that renders the serious issues a jolly outlook.
Go throw yourself away over such lovely films being made on children, the kind of films I'd like to witness more often. In almost 80 minutes, you'll come out of the cinema-hall with a refilled basket of hope and optimism, plus an additional small package of benign cheekiness. Ja, laga le pech apne problems se babua!