Auto giant Ford motors' India arm finally launched the much anticipated SUV 'EcoSport'. The Four-wheeler has been rolled out of the stable with a price tag of Rs.5.59 lakh (ex-showroom Delhi). The SUV has been made available with three engine options- the 1-litre EcoBoost engine, the 1.5-litre diesel version and the 1.5-litre petrol version.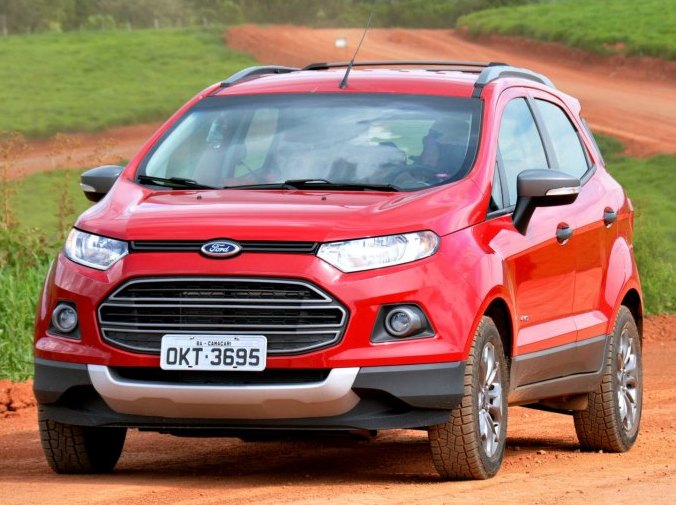 The 1-ltre EcoBoost version has been priced at Rs.7.90 lakh, the 1.5-litre diesel version at Rs.6.69 lakh while the 1.5-litre petrol version at Rs.5.59 lakh (all prices ex-showroom Delhi). Ford India also informed that the automatic transmission version in 1.5-litre petrol version will be available at Rs.8.45 lakh and onwards.
Speaking on the occasion of launch Joginder Singh, MD, Ford India said-
"We expect the EcoSport to be a game changer for Ford India. It will set a new benchmark in the Indian automotive space. Based on the One Ford global platform, the product is tuned to the needs of Indian consumers."
Singh also confirmed that the booking process has started already as deliveries begin from June 26.
The SUV comes equipped with an emergency assistance system paired with SYNC. The System already installed in over 5 million Ford cars around the world is a hands free call-for-help system that delivers voice messages to emergency operators reporting accidents, fuel pump shut off and other emergencies. Earlier, Indian Nerve had reported the presence of this system in EcoSport. ([highlight]Read here[/highlight])
Ford invested USD 142 Million at its manufacturing facility in Chennai to produce the EcoSport. The Company also intends to ship the SUV manufactured at this facility overseas.
The EcoSport is expected to give a tough time to the likes of Renault's Duster, Maruti Suzuki's MPV Ertiga and sedans that were launched recently.