Author: Rashmi Bansal [highlight]Overall Rating: 4/5[/highlight][divider]
This vibrant piece of rainbow by Rashmi Bansal is the most kindling and amazing gift that I'd present to each and every sweet lady I'm aquatinted with. The title, borrowed from the song from The Sound Of Music couldn't have been more apt for the book- what with the stories of 25 successful women spanning a wide spectrum of personal and professional struggles/celebrations. This piece- that voices stories of these women entrepreneurs who not only nurtured a lovely family but even went differential to give birth to an enterprise without 'giving in or giving up'- is just a written testimony to the fact that the softer gender could be equally (or more) successful on the trade front.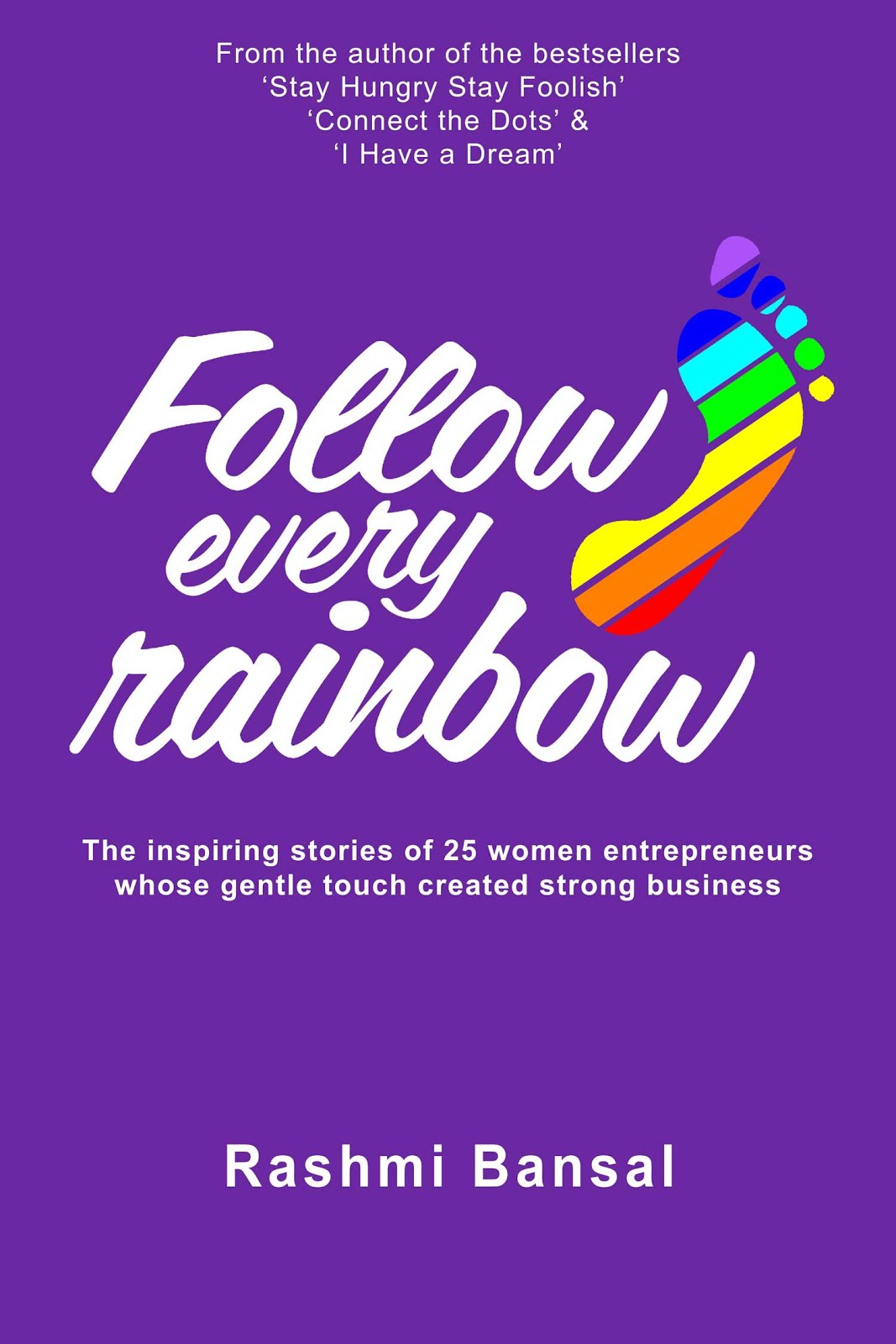 The arresting Author's Note, where Rashmi glorifies women and their capabilities is a jolly head shot. And after winning over us all with the note, there is a bigger winner resting in the 'Contents' section where she categorizes the 25 ladies as Durga, Lakshmi and Saraswati. Here's a little peek into the description of the sections (as taken straight from the book):
Lakshmi: These are the 'ghar ki lakshmis' who brought wealth and prosperity to the home — by co-opting family members into their business. Because success is not something you seek for the self, it is sweeter when shared with all.

Durga: Circumstances force these women to be enterprising, to fight for survival. They rose to the challenge, slaying demons within and without. Tapping into the divine energy — or Shakti — which lies in each one of us.

Saraswati: Armed with professional education, these women are carving out an identity through entrepreneurship. They enjoy an unusual amount of freedom to be who they wish to be, beyond traditional roles.
Some few stories I personally enjoyed reading included those of  Manju Bhatia (Vasuli), Ranjana Naik (Swan Suites), Patricia Narayan (Caterer), Dipali Sikand (Les Concierges), Shona McDonald (Shonaquip), Nina Lekhi (Baggit), Namrata Sharma (Krayon Pictures) and Premlata Agarwal (Mountaineer). The way they rose up to the entrepreneurial world and fragranced it with their graceful feminism is highly motivational stuff which precipitates deep respect for the respective women.
Rasmi Bansal's fifth venture in 'Follow Every Rainbow' is a definite winner, and I wouldn't think twice before recommending this to my mother, grandmother, sister, girlfriend/wife, or for that matter any woman I care for. Do give this book a read.
Order your copy of Follow Every Rainbow here: