In what can be called as the biggest game changer in the Indian e-commerce industry, today it was announced the Flipkart.com has finally acquired Myntra.com for a speculated 1800 Crore Rupees or 330 Million US dollars (cash+stock). The exact price is uncertain though. The deal, say sources, shall be announced on Thursday, and this merger will help Accel Partners and Tiger Global Management who own major shares in both the companies to streamline their focus in one single direction. It is also possible that other shareholders might liquidate their shares and walk out of the merger, though no official confirmations have been made.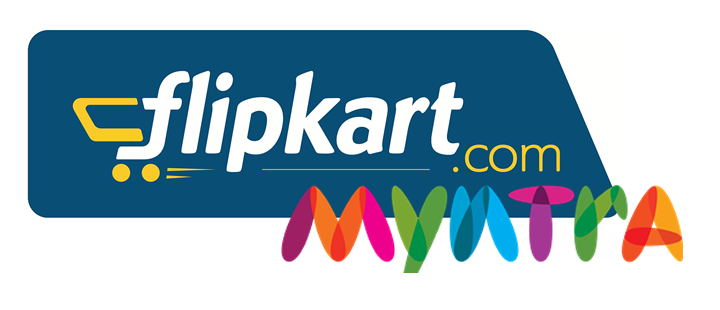 This deal has been in talks since Amazon entered the Indian market last year but the founders of Flipkart and Myntra kept on stalling it till the investors finally convinced them that a merger is the only way they can win this battle against a giant as big as Amazon. It comes as a shock to many people that Flipkart since its inception in 2007 has been struggling to make profits. Though it is the market leader in this country still because of low profit margin and stiff competition from store owners, it has been struggling every year to become profitable for its investors. Myntra.com also has a similar story to tell.
In the recent months Amazon has been very aggressive in the market which has given tough competition to both Myntra and Flipkart. Their 'same day delivery' and 'huge discounts on products ' have successfully cut a huge chunk of slice from the Indian retailers market share which made this merger inevitable. The combined unit will put the two retailers in a stronger position to combat Amazon, which shows no sign of slowing down in this country.
If this deal is finalized on Thursday, Myntra will be one among the many ventures that Flipkart has bought; Flyte, letsbuy.com, champak.com are other websites and digital content platforms that Flipkart has down its shopping bag.
How this merger pans out for the Indian consumer can only be found out after Thursdays confirmation. Till then, stay tuned.