Em and The Big Hoom by Jerry Pinto is the story of a regular family going about its regular ways with a single irregularity – the mother is a manic depressive. This is a charming little story that invites the reader into a world aching to be normal in spite of all the challenges it faces. Narrated by the son it is about trying to keep up with the mental anguish of the person you love the most.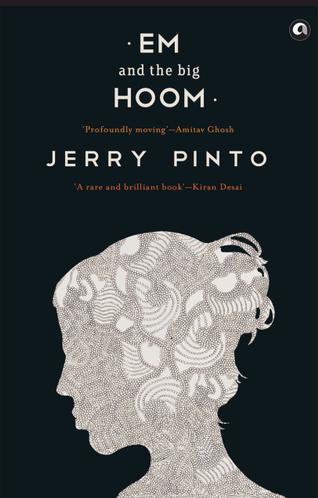 Imelda, or Em, is a wonderful character. Unabashed and unapologetic, she is straight-forward and frank. You ache for her as she screams about 'them' trying to kill her family and rejoice with her in her memories of her earlier days. Through conversations with her children and letters from the past, Imelda takes us through her love affair with the handsome and enigmatic Augustine or as she calls him, The Big Hoom.
You come to develop a soft corner for The Hoom as he patiently goes through his wife's depressive days and her manic phases, never forgetting who the real Imelda is and always loving her with all that he has. He is stoic in his communications, but his actions reveal a deeply loving heart.
The strength of the story lies in its subtlety. The narrative takes care not to overplay Em's illness or portray her children as martyrs to her cause. The unnamed narrator talks of his various frustrations and of never knowing what he would come home to- his mother asking to die or having a fit of laughter or smoking an entire pack of bidis. He dreams of going away and worries about ending up like Imelda but never leaves her side.
The writing is simple, crisp and witty and the cover is as intricately beautiful as the narrative. This is a must read.
Overall Rating: 4.5/5
You can purchase the book from Flipkart here.