The Silkworm is one such book that'll remind you why you love reading murder mysteries. While many people loathe Rowling for her adult literary, I am among the other majority who truly love her for it. Her writings are comfortable, and though immensely verbose, you don't mind letting yourself swim in that wordy pool of mystery that just inflates your anticipation one page at a time. As a bonus addition, her subtle yet dark sense of humor in detailing every background, character or situation makes for a very satisfying read.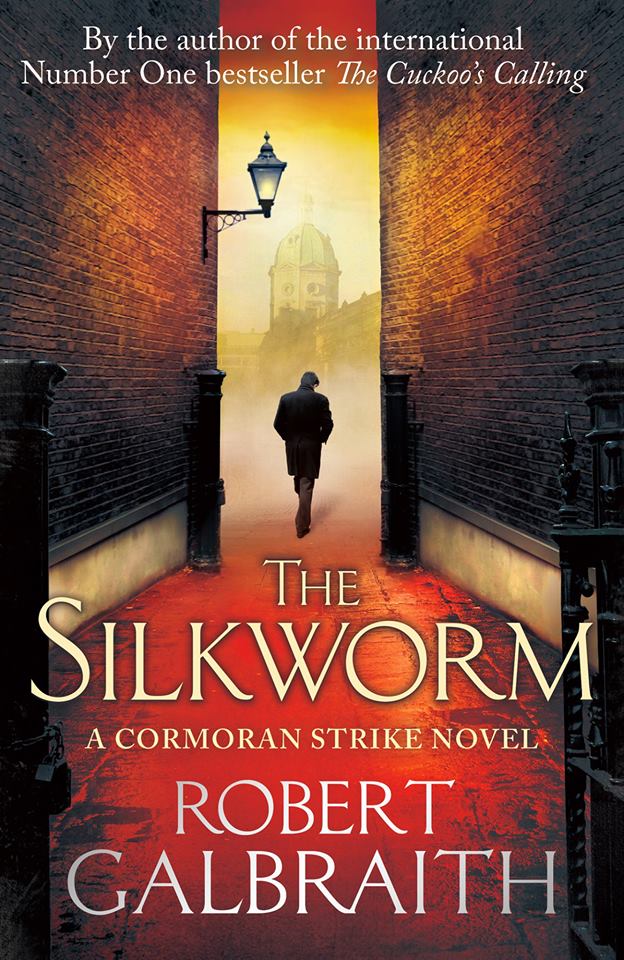 Comparisons are bound to be made between The Cuckoo's Calling and The Silkworm, and where the former was a decent attempt, the latter is a brilliant effort at creating that mystery-aura. Maybe that's because Rowling delves in familiar territory. While Cuckoo's Calling studied the modeling world, The Silkworm explores the world of publishing. Cormoran Strike receives a call from worried wife of a novelist Owen Quine who has gone missing. Initially, she believes that her husband has taken off by himself for some alone time, and wants the detective to find him and bring him back home. But as Strike investigates, he's sure that there's much more to Quine's story than his wife knows. It is so that the novelist had composed a manuscript Bombyx Mori (Latin for Silkworm) featuring poisonous pen-portraits of almost everyone he knows, and if that novel were to be published, it would definitely ruin lives. The author had to be silenced, and the manuscript had to be stolen. When Quine is found murdered, it becomes difficult for Strike to make sense of the killer's motivation. 
Apart from the mystery angle, there's a parallel plot in the book that concerns Cormoran's relationship with his half-brother, Alexander Rokeby, who has benefited from his father's fame and wealth. There's a point when Alex helps out his elder brother in moment of need, and there's high probability that we'll be seeing more of this relationship in Galbraith's upcoming books.
While the book is engaging almost entirely, it's the last 100 pages that become really engaging. Unpredictable much, this book never really reveals the motive or the correct suspect till the last few remaining pages, making it one of the best mystery book in recent times. If you're still contemplating whether or not to read this book, I'd recommend you to go ahead and turn a few pages of this gem. I guarantee you that this would be the best mystery novel you will read in a long time to come.
Overall Rating : 4.5/5
You may purchase the book from Flipkart here :