Germaphobes should be looking forward to this one, for their perfect phone case has arrived. A US-based company has developed Eco-friendly, anti-bacterial cell phone cases that shall not only protect you against radiation, but shall also shield you against germs by eliminating 99.9% of harmful bacteria on mobiles and on user's hands. The Tenerarca leather phone cases have inbuilt defence system that fights bacteria and electromagnetic radiation, as per company claims. These leather cases are covered by a special coating called Upskin, which is dubbed by the company as a "proprietary antibacterial, sanitizing, and negative-ion-generating technology." The Upskin coating is an environmentally friendly way of treating leather, and it generates negative ions that mainly shield user from the radiation by neutralizing the same.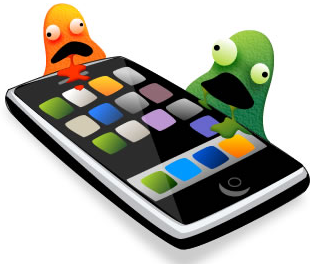 These cell phone cases are made from lightweight leather that is soft and supple, and also includes a flip cover to protect the screen. The case is held in place using magnets, and there's a small T-shaped grill on the cover that easily mounts on the earpiece so that you can cover up the phone while attending a call, thus curbing the spreading of germs. Eskei Park, the President of the company PAR'SK USA, said- "Tenerarca's cases have been imbued, through an eco-friendly process, with negative-ion-emitting effects that soothe the body, the mind, and the soul."
The Tenerarca cases are available for five models as of now: Samsung Galaxy Note 2, iPhone 4/4S, iPhone 5, iPhone 5S/5C, and original iPad/iPad 2 . Color options include red, camel, black, aqua green, blue, plus a gold version for the iPhone 5S/5C.