A smart-ass sleuth and his slightly unmindful sidekick – this combo, like peanut butter and jelly, works wonders every single time (if you keep aside the garbage of a series called Elementary). Dibakar does to Byomkesh what Guy Ritchie did to Sherlock, and the results are exceptional. To the literary character originally conceived by Sharadindu Bandyopadhyay, he adds a dose of ego and loads of style.
Byomkesh in a tram reaching from point A to point B forms the opening credit lines, where the main character is slightly blurred and the set props and locations are more focused. More than anything, Detective Byomkesh Bakshy! is one of the best visually styled film to have hit screens this year, and unless something more novel comes to Bollywood in the coming nine months, one can rest assured at this film shall be leading at least in this department. This Calcutta of the 1940s where Byomkesh exists has been further accented with noir-like sepia-toned color grading, and a few visuals as well as musical inspirations are quite similar to Marvel's Agent Carter. The production design is another huge win for the film – all the buildings and the set elements have been aged well to suit the era they have been set in. The Japanese bomb droppings on Kolkata was well employed and captured.
Byomkesh (Sushant Singh Rajput), a jobless youth is playing carrom solo, when he's approached by Ajit Banerjee (Anand Tiwari) to track down his chemist father, who has been missing for two months now. After proposing a-series-of-theories-that-could-have-happened, followed by a tight slap from Ajit, Byomkesh sets off to find the truth behind the disappeared chemist. His pursuit leads him to a factory, and then to its owner – a ministerial candidate, who he suspects of foul play. Is the chemist still alive? Why was he at the factory? In a later chain of events we learn how this chemist was Walter White of the '40s, and how important his role was in a war that concerned India and Japan, not to mention an opium-seeking gang from China.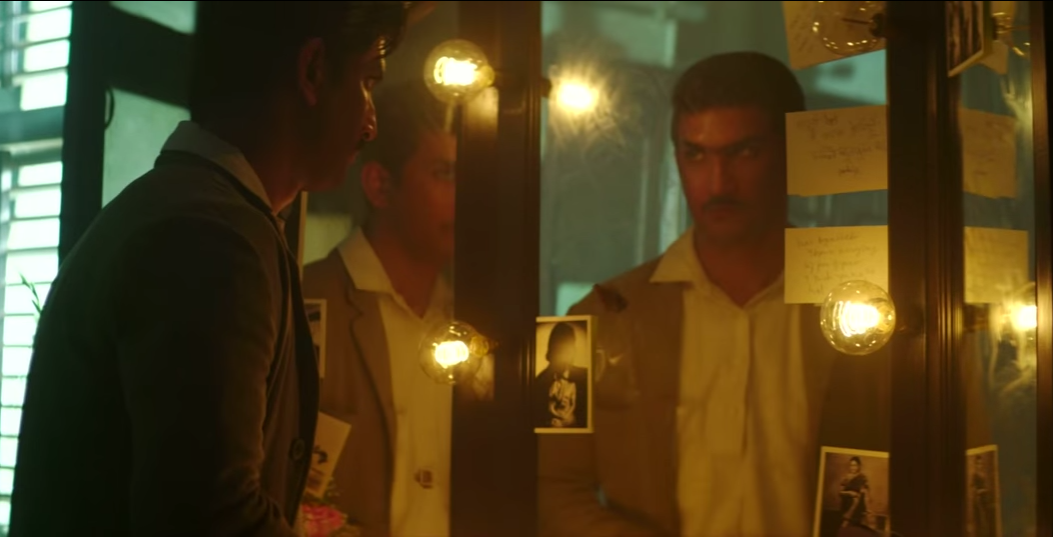 Performance of each and every character is good. Neeraj Kabi, after playing monk in the brilliance that was Ship of Theseus, returns to the big screen as Dr. Guha, who runs a boarding home in Kolkata. He has done extremely well, except for a few scenes where his character just loses an established connect. Sushant Singh Rajput as the Bengali super sleuth is well placed and competent. Anand Tiwari as Ajit is excellent, and whatever little trace of humor exists in the film is all thanks to him.
Dibakar Banerjee has been one of the filmmakers who has challenged set barriers repeatedly. Khosla ka Ghosla was a fresh-cut gem, followed by my all-time favorite Oye Lucky..Lucky Oye!; which were then followed by a filmmaking style that was way too fresh for Bollywood – LSD. His political venture in Shanghai was a brilliant watch as well. With DBB however, the director has focused more on the style than on substance. The story gets somewhat predictable, but Dibakar makes sure that puts in his thrill at regular intervals to make you wander on a different track.
The brilliant climax fight scene towards the end, set against a musical background, is heavily inspired by Tarantino's style of capturing bloody action as employed recently in Django Unchained and Inglourious Basterds!, and we are not complaining. Loved the same-scene-after-action dialogue between Ajit and Byomkesh where they acknowledge the servant to serve them tea, all while sitting amidst a pile of dead bodies. Superb!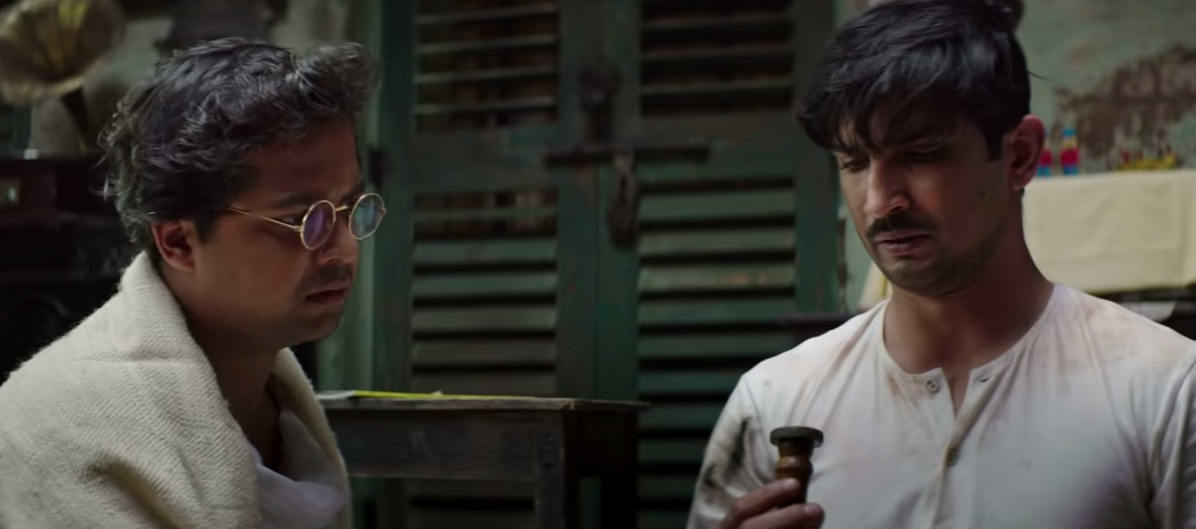 I loved how Dibakar has maintained continuity in the film. There's an instance where Byomkesh has his Eureka moment while he is just half-shaved, and he runs off chasing that thread with all leftover foam still on his face. In the following scene, while the foam has been wiped clean, one can easily notice that the left cheek is clean-shaven while the remaining area has facial hair.
Sneha Khanwalkar is at her game again. The choice of music is just fantastic, and how well the soundtrack complements the narrative.
I've never had so much love or respect for YRF in years. Their movie portfolio this year is simply amazing! Dum Laga Ke Haisha, Detective Byomkesh Bakshy!, and with the upcoming Titli, never had this production house released such versatile films.
Detective Byomkesh Bakshy has its share of flaws, but could be watched for its sheer ambition and scope. If Dibakar does make a franchise of this, I'd be more than willing to put my money on it.
Overall Rating : 3.5/5