Captain America's second installment is more than a perfect, big-budget summer escapist movie. For starters, you get to witness a little depth in the MARVEL universe, an element very much required amidst all those 'show me your ass and I'll whoop it Marvel style' awesomeness ever present in their flicks. And even with all this profundity (which in no way is dull), it cheekily pops your corn throughout.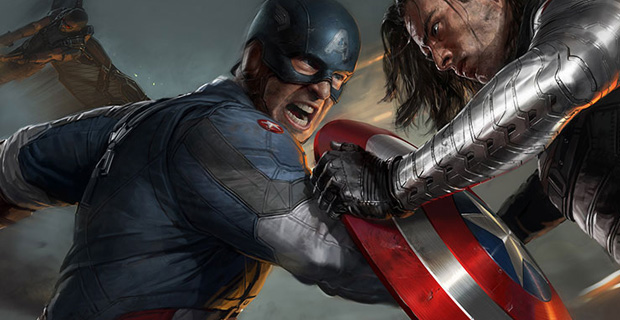 Adjusting to a normal life after seven decades of cryogenic sleep ain't easy for Captain America aka Steve Rogers (Chris Evans), but he's trying his best in updating himself with probably the only culture known to and followed by America – the pop-culture, details of which are neatly scribbled in his pocket notebook. And aiding him in this pursuit is the 'useful' internet. He meets Black Widow aka Natasha (Scarlett Johansson) and Nick Fury (Samuel L. Jackson) and gets to know that S.H.I.E.L.D. is confidentially developing huge helicarrier ships for Project Insight, ships that analyze personal communications and point out a potential criminal before the crimes get committed (a minor thread off Minority Report). Captain still plays it old-school and is not too sure about this project, but Fury believes that he's the only one who cannot let external forces compromise this project. HYDRA resurfaces, and can the Cap turn tables this time around?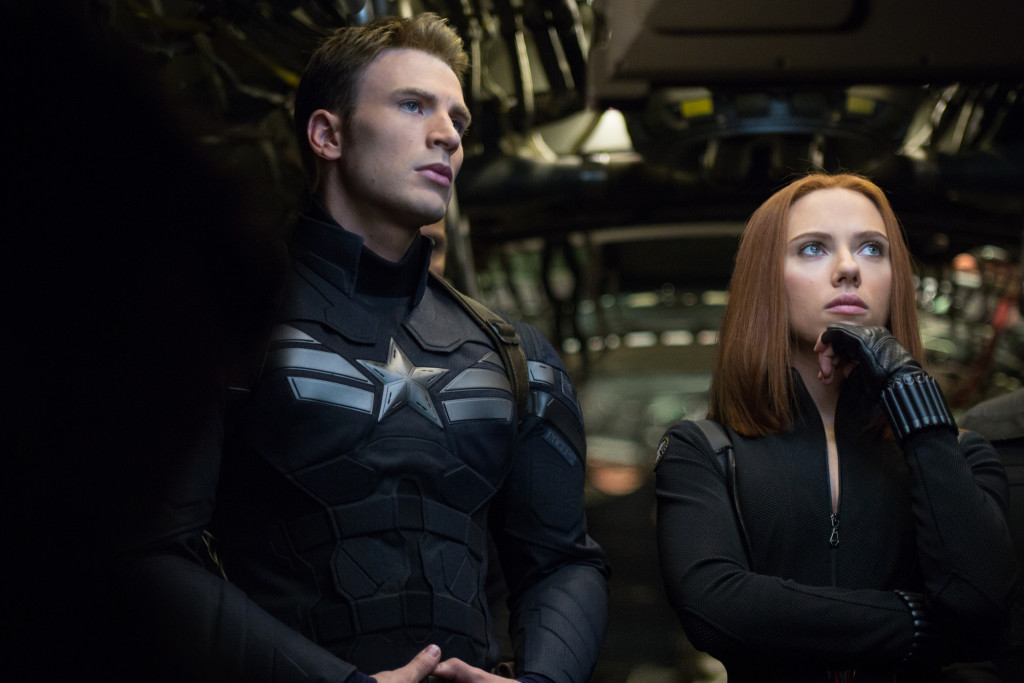 This film smoothly navigates the franchise from Nazi war camp to the now-Washington, deeply corrupted on political roots. While the film does try in bringing to fore major political issues, it fails to delve deeper in the same. Too much of the plot is too much predictable, but like the wise men say, it's more about the process than the result. This is a darker Captain America than we've known, and the film's tone and texture succeed in implementing that same vibe.
This is a product of top-notch quality, owing to the script, character-detailing, pyrotechnics and all the special effects employed. Action sequences and the chase scenes made for some 'holy s**t' moments with all their extremely dangerous seemings. Remember the elevator fight scene they showed you in the trailer? Wait till you catch the extended action on the big screen. Falcon (brilliantly essayed by Anthony Mackie) is one of the best things to have happened to Captain America franchise, and then there's the Winter Soldier- about whom revealing anything beforehand would be plain, plain criminal. Fury's car chase sequence is another brilliant scene that'll leave you in awe.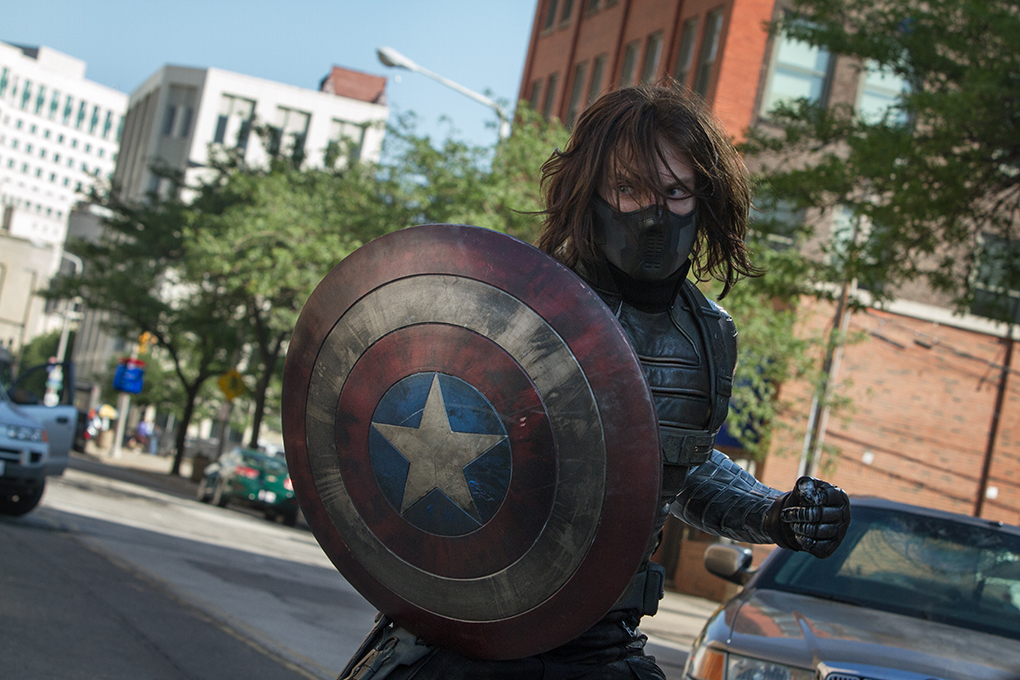 Directors/brothers Anthony Russo and Joe Russo thankfully invested a bit more time on character development than is usually put in movies of this kind, and the sitcom geniuses surely know how to keep a narrative pacy still. Apart from Chris Evans – who's done a terrific job in this role, expressing wonderfully well the vulnerability of a superhero and a human; Scarlett's Black Widow has a great role to play. This makes sense as Marvel hinted that the superheroine may have her own solo film one day. Action, comedy, drama – you name it, Black Widow does it all in style. And of course, the awesome Robert Redford as always is awesome, mouthing wit and business in his cheeky best.
I'm among the few who passed on Captain America: The First Avenger as being just another dull film, but the ambitious Winter Soldier has renewed my respect for the superhero, and has raised weeds of expectations from other superhero flicks coming out this year. This is so far the best film that has come out of Marvel Studios, and the third installment of this film due next summer has immense scope.
PS- You might wanna wait till end-credits roll.
Overall Rating : 4/5