Following a long hiatus, Apple eventually extended the iTunes Store to India, offering consumers a market where they can buy music and purchase/rent movies. Up till now, the Indian iTunes store presented just a few free ebooks and podcasts. But now, the new iTunes website beams up this message- " The iTunes Store has arrived. Now you can shop at the world's No.1 music store. Which means you can browse and buy songs, albums and films anytime you want," and the range of songs span from Bollywood music to Tamil film songs to major international titles. But unlike the international markets, the Indian store features no TV-series, and that's the sole disappointment as yet.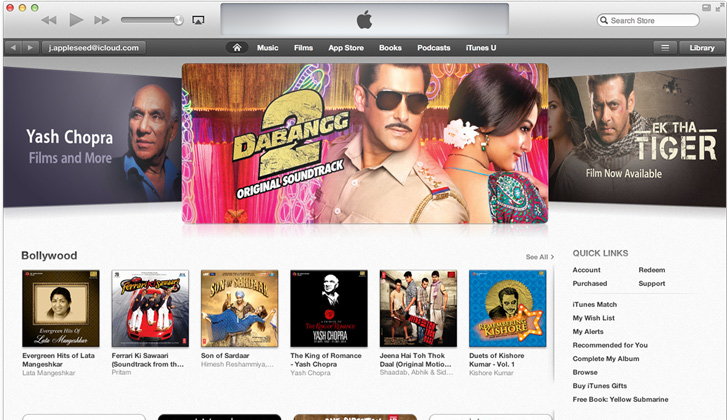 As compared to other countries, the Indian pricing comes off as pretty decent. Individual songs are bracketed between INR 7/- and INR 15/-, while the albums start from INR 70/- onwards. Likewise, majority of movies could be rented for INR 80/- in SD (INR 120/- in HD) and could be purchased for INR 290/- in SD or INR 490/- in HD.
Apple even commenced its iTunes Match service in India, which lets consumers keep music purchased from sources other than iTunes, in iCloud. Availing this service demands INR 1200/- per annum from the user.