Mumbai-based electronics manufacturer Wishtel is supposed to come out with its new line of notebooks and tablets this December, which shall be operating the company's Linux-based platform PrithV. The tablet shall be traded supposedly for US $50 (approx. INR 2800/-), while the notebooks shall cost around $120 (approx. INR 6525/-). Wishtel CEO Milind Shah stated that the objective of the company is to provide affordable products to the society by granting free education to one and all.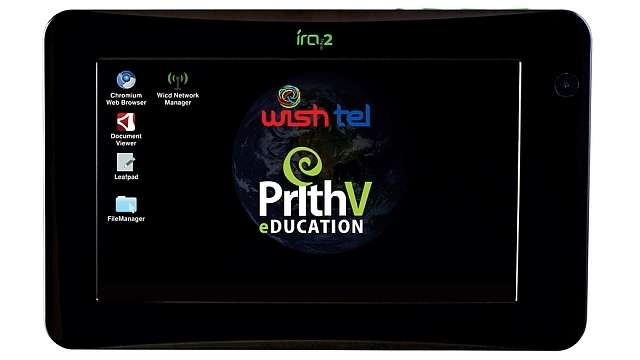 PrithV, developed collaboratively by Wishtel and Homi Bhabha Centre for Science Education, supports 85 international languages including 23 Indian Languages. Also, it's all muscled up with an educational suite that renders self-learning software for pre-primary, tertiary and higher education in the areas of languages, science (physics, chemistry, biology), astronomy, geography, math (algebra, calculus, geometry), medicine, economics, computing among many more. The platform is so designed to execute basic tasks like web browsing, emails, media and office applications. The company aims to provide their solutions to schools and universities all over the globe to let every student have a PC-based knowledge. Whether this tablet rules over its competition in Aakash and Micromax FunBook is what remains to be seen.
Wishtel plans to expand its manufacturing facilities over Maharashtra and Gujarat, while escalating its R&D investment simultaneously.
Source: ibitimes