Developer:
 Integrated Ideas Consultancy Services
Version:
 1.6
Size:
 14.1MB
Price:
 $0.99
Supported Operating Systems:
 Windows 8 (32 and 64 bit), Windows 7 (32 and 64bit)
Reviewed on:
 Windows 7 (64bit) [highlight]
Overall Rating: 3.5/5
[/highlight][divider]
When it comes to photographs, options lie aplenty to exploit the jolliness out of them, and adding to the merriment is ImageGrassy- an image processing tool that lets you edit and manage your photographs very easily. The app adds the perfect amount of green in your festivities with Ultrabook and Windows 8 hitting the market somewhere around Christmas.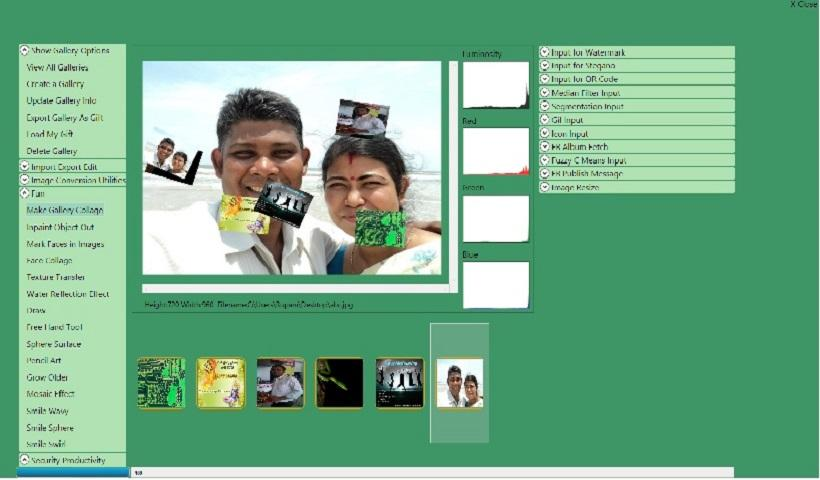 For the user, the functioning is pretty straightforward. User may import a photograph from his/her hard disk, or take a live picture if he/she desires, or even import an image via Facebook. The app works well for both capturing and processing. Layered beautifully with clean-stated functionalities like detecting faces, de-blurring the images, converting the photo file formats, creating beautiful collages, generating icons, adding textures, making a playful gif, or inserting a watermark- the app caters to each and every user base. It's responsive even towards large HD images. It even supports steganography with small messages, so the user can put up a particular password in an image with encryption. Not to forget geo-tagging. Great deal for $0.99? It indeed is!
 The app's motion-responsive as well. While shaking your Ultrabook takes you to your photo-gallery, tilting it sideways lets you select a gallery. With touch, you can zoom, pan and slide the images. So while the interface doesn't sketch such a great picture, the overall app promises to be a lot lot more. And though it breathes on Windows for now, we hope it extends to the iOS platform soon.
Check this video to know more:
Check the app here: ImageGrassy