Chinese tech major, Lenovo recently announced the launch of its latest gaming PCs in India, prices of which vary from Rs 50,990 to Rs 1,36,500. The feature-rich gaming PCs include Lenovo IdeaPad Y510p for Rs 69,990/-, Lenovo IdeaPad Z510 for Rs 50,990/- and the all-in-one Lenovo IdeaCentre Horizon 27 for Rs 1,36,500/-. Lenovo India Director- Consumer Business Shailendra Katyal said in a statement- "Lenovo is fostering its growth in the PC+ era through these multi-media devices that will add a new dimension to our existing portfolio of consumer products and redefine the concept of gaming in India."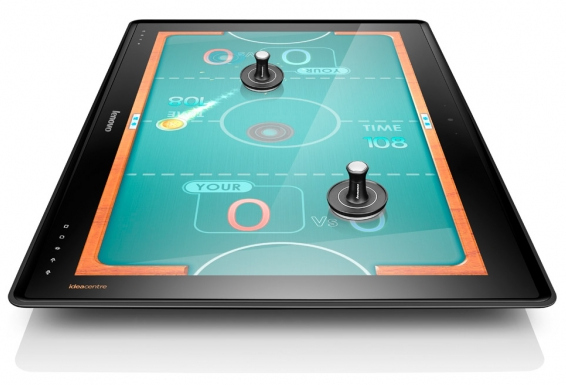 Lenovo IdeaPad Y510p features a 15.6-inch full HD LED display and runs Windows 8 OS powered by Intel Core i7 processor with 8GB RAM. It houses an Nvidia graphics card, has a 720p HD web-cam, and a JBL speaker with Dolby Theater v4.0 audio certificate. IdeaPad Z510 has a 15.6-inch display and shares the same OS and processor as Lenovo IdeaPad Y510p. It also features the Nvidia graphics cars and JBL speakers, and the memory could be expanded up to 16GB. Next in line is Lenovo's all-in-one PC, the IdeaCentre Horizon 27, which flaunts a huge 27-inch multi-touch display that can be turned to a desktop. Other features are same as the earlier two PCs.
All these gaming PCs are powered by Windows 8 and Intel Core i7 processor, Lenovo stated in the press release. It further added that this launch marks Lenovo's entry into high potential gaming space that looks after NextGen personal computers.