Marvel scaled down, no pun intended, for Ant-Man. After the huge spectacle of Age of Ultron, where it did tend to get a bit crowded, Ant-Man comes as a welcome relief. This however did not stop them in making a very quirky, efficient, "Phase One", quintessential Marvel movie.
Ant-Man had a problematic production history. Edgar Wright was attached to write and direct for almost a decade, before departing almost as soon as Principal photography began. Peyton Reed was named his successor who did not have a very solid track record with the likes of The Break Up and Yes Man in his filmography. But Marvel proved yet again that they possess exemplary skills in choosing their directors and cast members.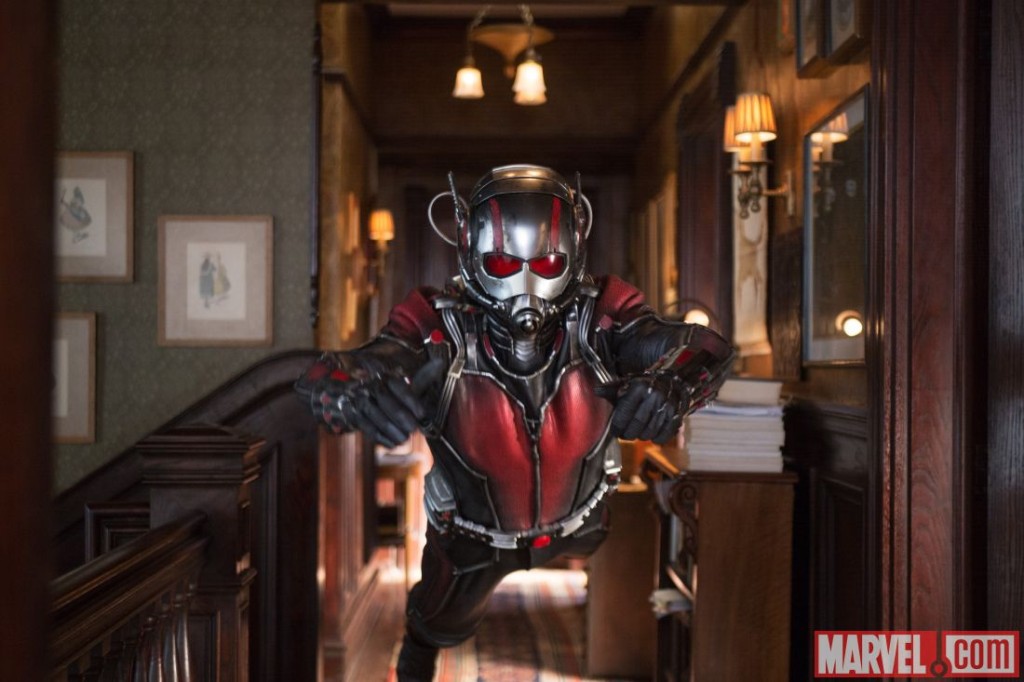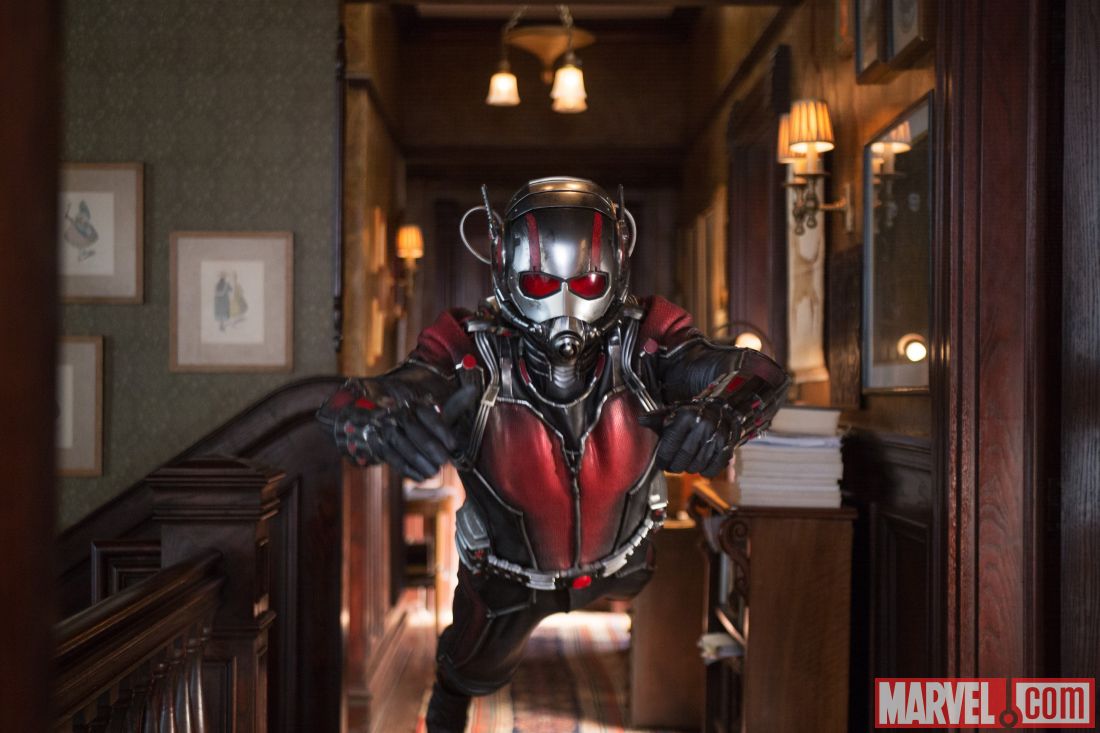 There are four credited writers for this project, some of their works include Anchorman, Shaun of The Dead and Attack of The Block, and needless to say you knew this was going to be a funny movie. When you see the scene stealing, Michael Pena narrate a story, it spells out Edgar Wright's jump cut editing techniques that are his trademark. Peyton does a really good job in mimicking those scenes but something inside you wonders how it would have been like, had Wright shot those sequences. Keeping with their varied theme of choosing to master genres, Marvel pulls off a heist movie and it is glorious.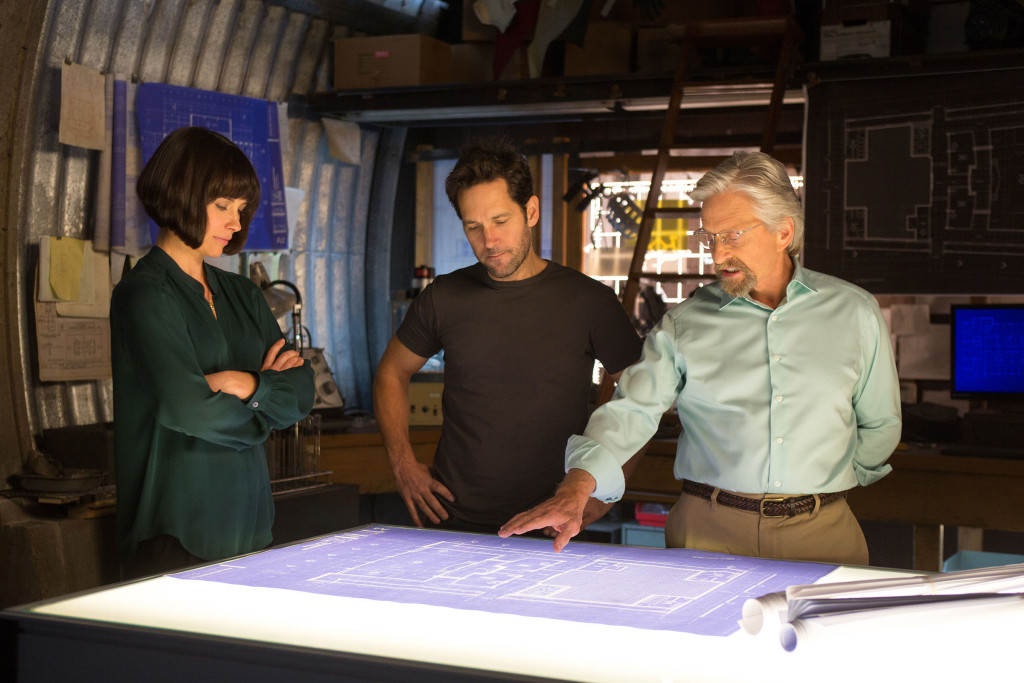 Hank Pym played by Michael Douglas was a Silver Age superhero whose existence was never made public by SHIELD and he chose to hide it rather than to hand the technology to "bridge the Sub atomic gaps" or shrink matter both organic and inorganic, to Howard Stark, who had plans to weaponize it. Douglas is in fine form as the disgruntled, disenfranchised leader of his company and see it go down the same path he had fought against years ago led by Darren Cross, played by the brilliant Corey Stoll, but is plagued by the same issue that persists in the MCU, underwritten negative roles (with the notable exception of Loki and Kingpin). Scott Lang plays a convict/Electrical Engineer/cat-burglar who somehow gets baffled by simple scientific terms. However like Chris Pratt he charms his way across the run-time of the movie, he's a great Scott Lang, who in the books is one of the most sympathetic characters and Rudd is perfectly cast. Thankfully we have a child actor here who isn't irritating, Abby Ryder Fortson  who is adorable as Scott's daughter Cassie.  Pym hires Lang to steal the Yellowjacket technology and destroy Cross' works.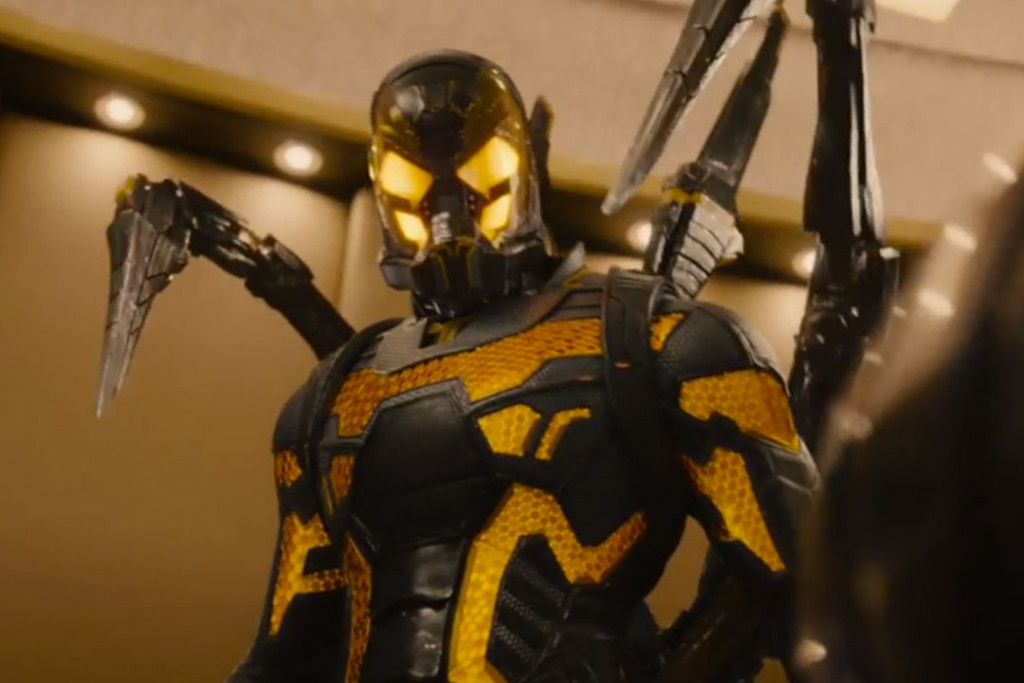 The scenes with the insects should have been a tough sell, but these scenes are written with so much joy injected in them, it is anything but absurd, which it should be in all probability; he flies on an Ant that he named Ant-hony, ants get shot by bullets, corporate espionage by ants, every scene warrants ridicule but you end up applauding, pure Marvel Magic.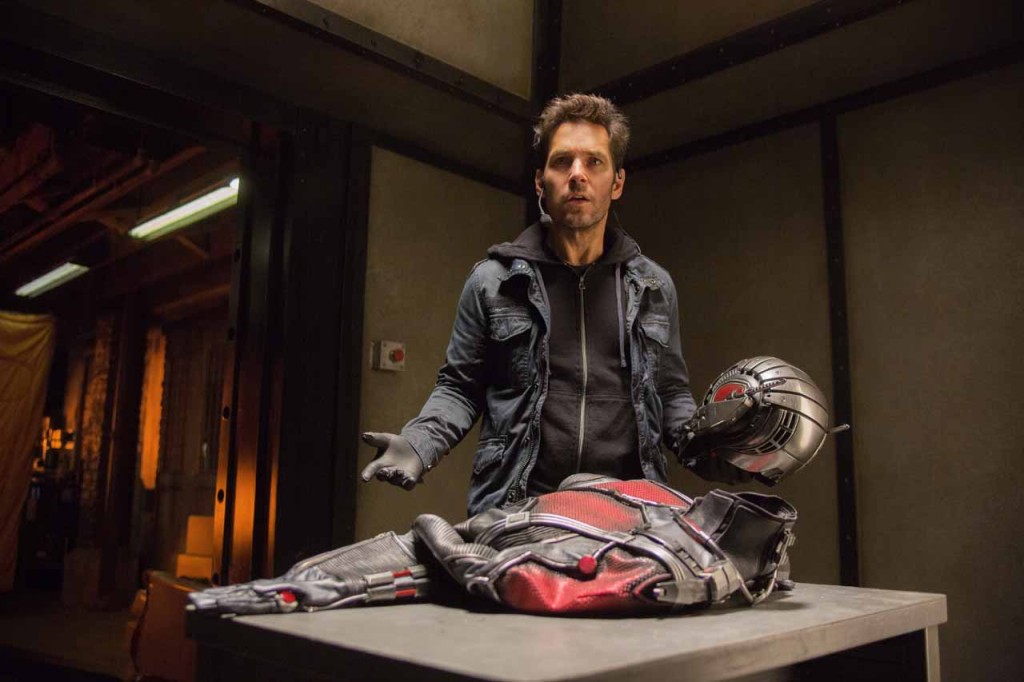 The VFX is amazing, the Benjamin Button Mo-Cap used is very impressive to de-age Douglas in the opening scene. The action is spectacular, the end scene especially is imaginative and wonderful. The fight with Falcon is pure joygasm. There's a very peculiar format as to how the action progresses it takes breaks in between the final fight sequences, these had to be the handiwork of screenwriters Joe Cornish and Wright, and these are prime tricks in their cinematic arsenal. The banters and quips which have been a Marvel staple are all here with the addition of a ton of swearing in almost every scene. Sadly our Censor Board finds it ok to have kids see a man disintegrate before you to a puddle of jelly, rather than hear words like "Asshat" and "Shitty". The dialogue gets muted which hinders the overall experience. The after- credits scenes aren't wasted here. The first is a glorious fan-service, it was beautiful and the second shows us how Ant-Man will fit in with the rest of the gang.
If you want a witty, fun-filled movie which teases how "a guy who has the ability to crawl on walls" has joined the ranks of the Avengers, this is the movie for you.
Bring on The Civil War and Make Mine Marvel.
Overall Rating: 4/5