Bharti Airtel has slashed rates of its 4G services by 31 per cent. Data plan that was earlier available at Rs.650 can now be availed at Rs 450/-. According to sources, the move is an effort to amplify data usage and expand customer base for 4G. Just a week ago the telecommunication giant had announced reduction in 2G data charges by a staggering 90 per cent.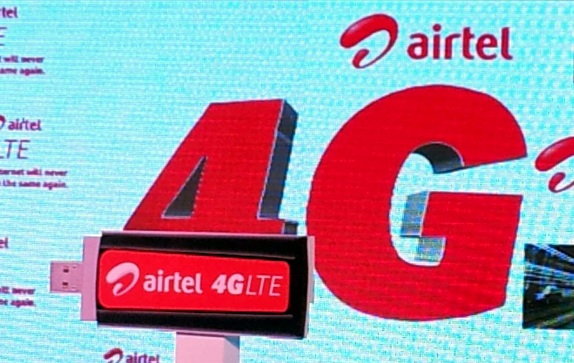 The Services will also offer access to a collection of 1,000 movies and 100 games on plans worth Rs.999 and above. As per the revision 2GB, 3GB and 4GB of data usage will be available at Rs 450/-, Rs 650/- and Rs 750/- respectively. It will also cater the needs of high-end customers. Free usage up to 25GB will be offered at Rs 2,049/- while data usage up to 45 GB will be offered at Rs 2,999/-. Another package worth Rs 4,799/- allows data usage up to 80GB.
Currently, Airtel offers its fourth generation wireless broadband services in Bengaluru, Chnadigarh, Kolkata and Pune.