They say "sometimes you have to lose yourself to discover who you are". That thought will stay with you the entire time you are reading the legend Paulo Coelho's latest novel titled 'Adultery'. If you are a Coelho fan, I regret to tell you that the newest novel from the author might disappoint you a bit, but again if you are a fan, I think it's best to leave the judgment to each one of his loyal readers.
The story of the book revolves around the life of Linda, a 30-something wife & a mother, who knows she's lucky. But, from the opening segments of the novel, you can tell that the lady isn't able to get 'kick' out of anything she is supposed to feel good or even feel proud about. She is an ambitious journalist, her husband is a successful man and she has great kids. Yet, she wants something more. To her something is amiss. Through the life of this female lead, the author showcases what the feeling of dissatisfaction can do to a person. In such a case, when even medication doesn't work, Linda comes face to face with a well-known politician, who happens to be her high-school boyfriend. What happens next might be hard to digest for some of Coelho's fans, because of the way it's presented. Linda revives the passion that has been absent for so long and then begins a roller coaster ride of the angel and the devil playing inside the protagonists' mind. What will take over at last? Well, you have to read the book to find out.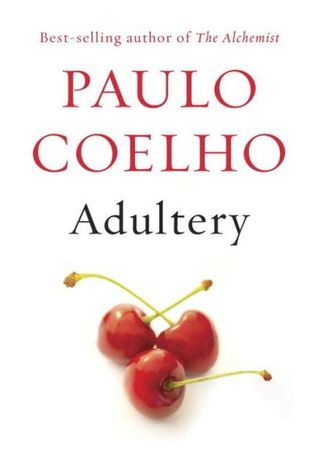 Though I am all game for reading something off his genre from any author I love, I want to add here that the book offers very little on any of the following aspects – 'food-for-thought' or a 'page-turner-plot' or some 'abstractly-beautiful-descriptions'. The story being narrated in the novel is that of an existential crisis, poorly garnished with erotica and distant traces of religion/God and a conclusion that's hard to digest. The internal monologues are a bit drab and the lengthy conversations lack the regular Paulo panache (who doesn't love this author's eloquent prose?).
Other than that, I do feel that for the younger readers, it will be a bit difficult to empathize or feel a connect to what Linda is going through. If one has felt that sort of restlessness, one might know what goes inside the mind of a lady caught in an unfathomable trap that doesn't even feel like trap to anyone outside it. Like I said earlier, it's good to read from authors who go on to explore different genres, writing styles, techniques, than what's their forte. But if they aren't very interesting enough to keep the reader hooked – what's the point?
I would recommend this book to anyone hopping on a train journey, looking for a quick-read.
Overall Rating – 3/5
You may purchase the book from Flipkart here: