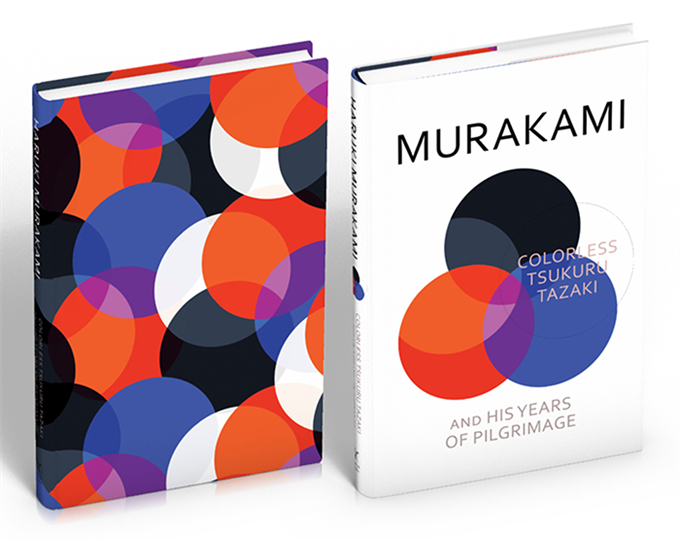 Haruki Murakami is one of those writers who could give birth to classic brilliance in utmost obscurity, and there's absolutely no genre which this awesome Japanese can not explore. Fantasy, realism – he's delved in all with equal mastery.
The very first page of the novel puts up 'death' as a very high priority subject, though no one embraces death so soon into the book. Tsukuru Tazaki, the leading character of Murakami's latest novel Colorless Tsukuru Tazaki and his Years of Pilgrimage, is a 20 years old engineering student and has suicidal tendencies. His four best friends from school have entirely excluded him from their lives, without offering any explanation as such. Hit by this cruel, deadpan force, Tsukuru somehow 'thinks' that it's something he has done that has resulted in this fallout. To his "What happened," a friend replies "Think about it, and you'll figure it out," and that's that. Ever since that day, Tsukuru has been unable to form a valued connection with anyone. More than a decade and a half has passed, and now he's living it up as a train station designer in Tokyo. Here's where he meets his girlfriend Sara Kimoto and recounts this unfortunate tale of his exile to her, that she asks him to go back and learn why he was excluded, so that he could finally be free of the baggage he's now been carrying since almost 16 years.
Murakami has sketched Tsukuru as person without a striking personality, and maybe that's a metaphorical 'colorless'. But in a more literal sense, he was the only one among his friends whose name did not contain any color in it. In Murakami's words – "The two boys' last names were Akamatsu — which means 'red pine' — and Oumi — 'blue sea'; the girls' family names were Shirane — 'white root' — and Kurono — 'black field.' Tazaki was the only last name that did not have a color in its meaning. From the very beginning this fact made him feel a little bit left out."
The premise is very simple. 'What's the reason that Tsukuru's friends dropped him?' – this is the main question that drives the theme of this book. In an attempt to answer this question, Tsukuru takes on a pilgrimage – a journey of self-discovery. And fueling this theme is the narrative that's been set in two parallel worlds – that of the past and the present. The part where the narrative focuses on Tsukuru's journey is extremely insightful and gorgeous, and the lovely prose makes it such a satisfying read. There's an additional segment where there's a story within a story (Murakami's favorite style) about a pianist narrated by Haida, Tsukuru's friend (towards whom Tsukuru nurtures some wet homosexual dreams), and though this story has no proper ending, it heightens the overall fantasy quotient of the book.
The best parts of the book, other than the handsome prose detailing the protagonist's pilgrimage, is the several interactions/dialogues used throughout – conversations of Tsukuru with his friends after all these years is very engaging, as is the conversations between him and Sara (and Haida).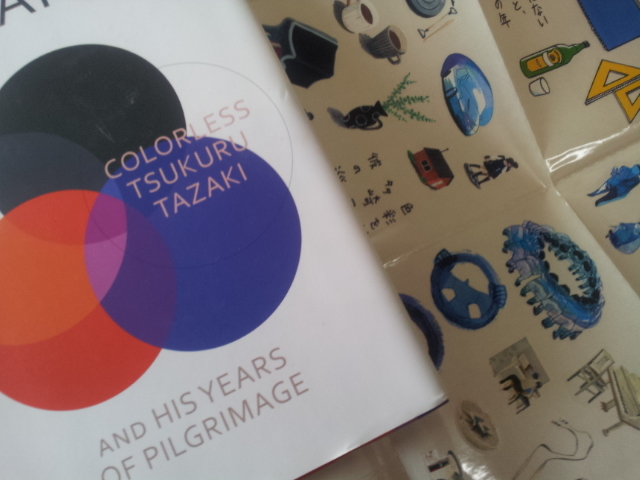 The twists in the second half of the novel aren't as powerful as those in other Murakami works. Still, the depth he adds to his simplistic work is very rewarding, as it always is, and Philip Gabriel should be applauded for his excellent translation work. Another surprise gift with the first edition copy of this book is the special sticker sheet contained inside the book – stickers that the readers can decorate their novels with (image above). Awesome!
Overall rating : 4.5/5
You may purchase the book from Flipkart here: