'Dhoom 3: The Game' has registered over a million downloads since its release on Windows platform three weeks ago. Rohit Bhat, CEO of 99Games, the enterprise which developed the game after inking a multi-year, multi-title deal with Yash Raj film Studios, stated that it's one of the fastest growing game developed around an Indian movie or IP. He said, "The fact that the game is only available on Windows Phone platform initially and on Nokia Ovi Store 10 days ago make this achievement even more significant. At this point, we are clocking over 80,000 downloads per day." He added that so far the average rating bestowed on the game is a splendid 4.5 out of 5.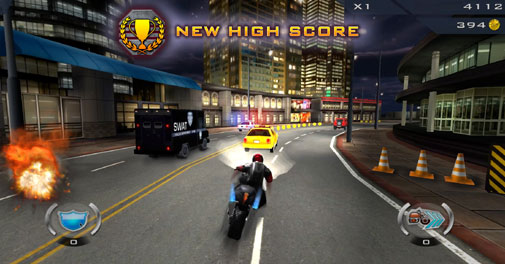 The game could be availed on Android and iOS platforms come Tuesday, after Aamir Khan unveils it at a special event in Mumbai. Bhat believes that the PR that follows the movie shall be immensely helpful to the game as well.
Like in the movie, the endless 3D game is premised in Chicago. The player gets to play Aamir Khan's character who's being hunted down by the police- Abhishek Bachchan and Uday Chopra. The game took 6 months to complete, and had 18 people developing it. The movie is set to release on December 20.