The extremely awaited trailer of India's very first 'performance capture photorealistic film' Kochadaiiyaan – The Legend starring Rajinikanth and Deepika Padukone in the lead is finally out. The film is directed by Soundarya Rajinikanth Ashwin, and its story, screenplay and dialogues have been written by K S Ravikumar. National award winning lyricist Vairamuthu has designed the lyrics for the film, while Oscar winning A R Rahman has rendered his music to it.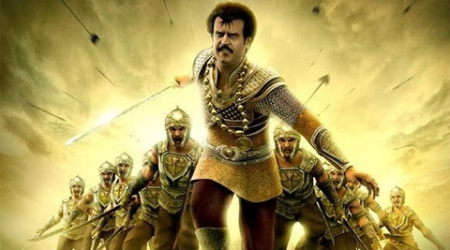 The trailer talks of Kochadaiiyaan (Rajinikanth) being a rightful warrior, who placed his kingdom's and army's interest above his own. Politics plays its part, and his son Rana (Rajinikanth again) is here to avenge the wrongs done to his father.
Produced by Sunil Lulla & Sunanda Murali Manohar, the epic saga on love and betrayal is slated to release on 11th April 2014.
Watch the trailer of the film below (Tamil) –
Watch the trailer of the film below (Hindi) –